CPAWS is Canada's leading voice for wilderness protection, thanks in large part to our supporters and volunteers. By supporting CPAWS, you'll help to ensure that our children, and theirs to come, will thrill at the sight of the swift fox, the scent of sweet forest pine or the sound of the loon.
Please help CPAWS to protect Canada's precious wilderness by giving today. As a donor, you'll receive our magazine Canadian Wilderness, published twice a year, our annual report and an invitation to our Annual General Meeting. There are many ways and reasons to give! Check out your options below.
ONE-TIME GIFT OR MONTHLY GIVING
Your financial support funds our work to keep Canada wild. You can make a single gift or join over 2,300 Wilderness Protection Club members who support CPAWS with a monthly donation.
SEND AN E-CARD
Our easy-to-use e-card system enables you to mark special occasions like Valentine's Day, Mother's Day, Father's Day, Birthdays, or to simply send a note to let someone special know you're thinking of them, while making a special gift to nature as well.
GIFT IN YOUR WILL
Legacy giving is an impactful way to contribute to the protection of Canada's land and ocean, which ensures the long-term survival of our unique wildlife. By leaving a gift in your will to CPAWS, you'll be helping to conserve our country's magnificent wilderness forever.
GIFT OF SECURITIES
Making a gift of securities benefits both the donor and the charity. Your donation of securities to CPAWS supports our work to protect at least half of Canada's land and ocean while giving you tax benefits!
FUNDRAISE FOR CPAWS
You can support us by planning or sponsoring an event to raise funds, otherwise known as Third Party Fundraising. CPAWS is happy to support fundraising events and activities that follow our Third Party Fundraising guidelines.
DONATE IN MEMORY
A very special way to celebrate and remember someone you love is by giving a one-time donation to a charity they held close to their heart. Donating in memory of a loved one who was passionate about keeping Canada wild will help to keep their dream alive. When you donate in memory, you have the option of sending an e-card inspired by Canada's wilderness.
DONATE IN HONOUR
There is no limit to the list of reasons why you should honour someone special in your life. Whether it's for a birthday, graduation, anniversary or just any regular old day, you can honour someone by giving a one-time gift on their behalf. When you donate in honour, you have the option of sending an e-card inspired by Canada's wilderness.
RECYCLE YOUR VEHICLE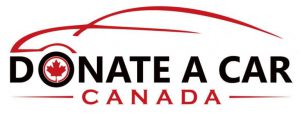 Donate A Car Canada accepts vehicle donations for CPAWS. They provide free towing in many areas across Canada, or you can drop off your vehicle to maximize your donation. When you donate your RV, boat, motorcycle or other vehicle to CPAWS through Donate A Car Canada, it will either be recycled or sold at auction depending on its condition, age and location. After your vehicle donation is complete, CPAWS will send you a tax receipt within 45 days! Recycle your vehicle.
GIVE THE GIFT OF AEROPLAN MILES

By donating your Aeroplan miles, you help us to participate in important discussions about wilderness protection both in Canada and around the world. Donate your Aeroplan miles.
For more information, contact Vicki DiMillo, National Development Manager, at [email protected].