Meet our team!
If like us, you are passionate about keeping Canada wild, consider joining us. We often hire talented professionals who are well versed in one or more of our conservation program areas, along with staff in communications, fundraising, finance and operations. Check our current job openings .
Leadership
Sandra Schwartz, National Executive Director

As a solutions-oriented leader, Sandra has worked in a wide range of public policy, strategic communications and political roles, where she has been a strong advocate for sound environmental policy and has championed progressive ideas for clean energy and tackling climate change.
Sandra holds Masters degrees in management and in environmental studies, and has a well-grounded understanding of the public and private influences on Canada's natural heritage, with over 20 years' experience within the federal government, national associations, and not-for-profit organizations.
Sandra also has a long history of community service, including as board member on several national non-profit organizations, and as founding member of a prominent women's network. She also served two terms as an elected trustee on the Ottawa-Carlton District School Board.
She lives in Ottawa and is happiest out enjoying nature with her husband and their two children. She maintains her connection to Canada's wilderness by visits to parks, where she enjoys camping, canoeing, hiking, and cross-country skiing.
Chris Rider, National Director, Conservation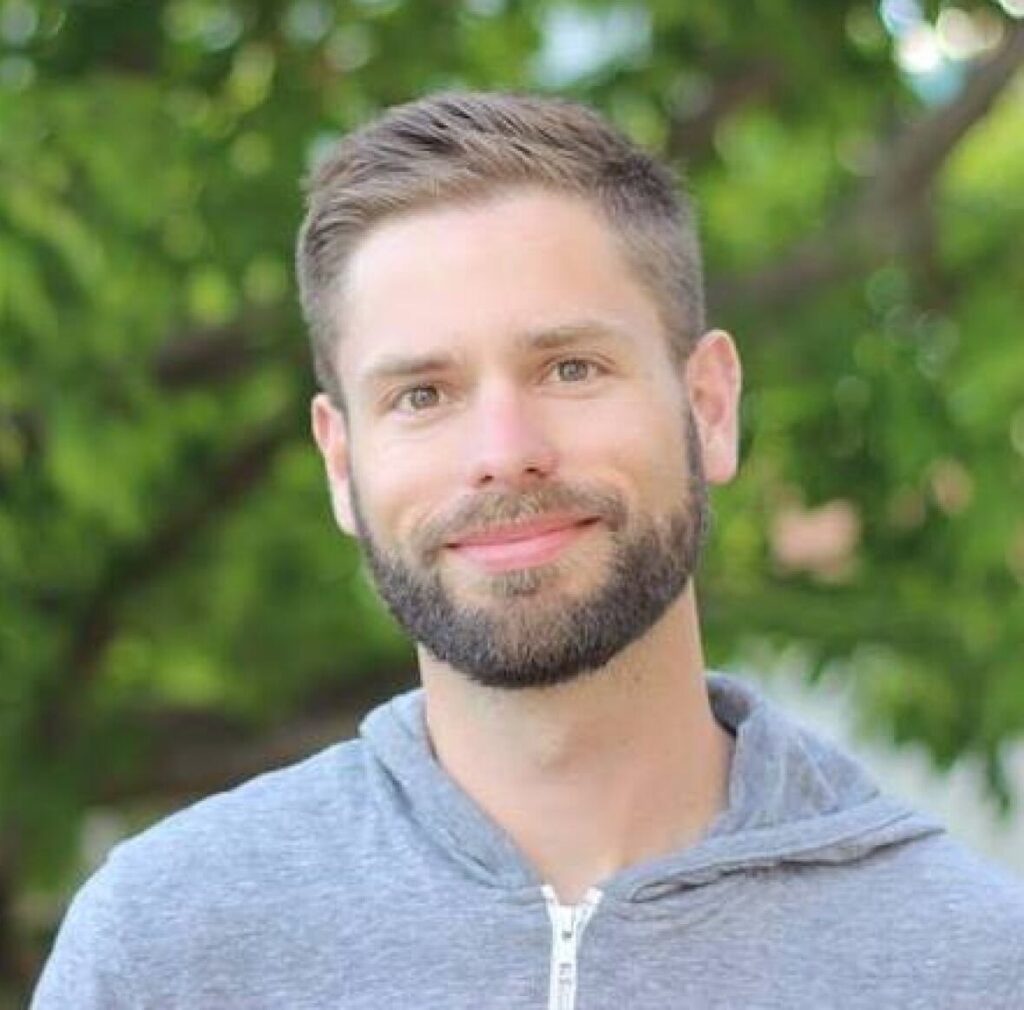 Before starting his role as the National Director for Conservation in 2022, Chris served as the Executive Director of CPAWS Yukon. He has a passion for nature and feels privileged that he has the opportunity to help protect it for future generations. He recognizes that conservation in Canada can only be successful when it's done in a good way, and led by First Nations, Inuit and Metis people.
A native of Australia, Chris has lived in Canada since 2011. Chris has a master's degree in commerce (International Business) from Swinburne University in Melbourne and has worked in non-profit management since 2008.
Chris has a small son, and in his – now much more limited – spare time, he likes to get out running, backpacking and paddling. He is also known for a foolhardy love of Leeds United, a football (soccer) team that plays in England.
Jennifer-Lee Thomas, National Director, Communications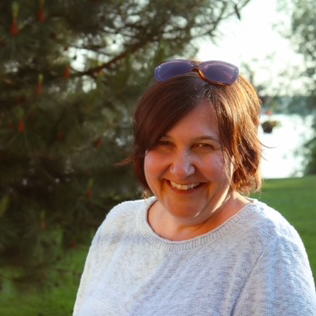 "People are drowning in information but thirsty for clarity and purpose."

Trained as a journalist with a BA from Concordia University in Montreal, Jennifer applies that training and focus to the various roles she has had as a senior marketing and communications professional.
With a career spanning over 20 years in various for-profit and non-profit organizations, Jennifer's passion for branding and marketing is only rivaled by her love for her favourite hometown hockey team, the Montreal Canadiens.
Jennifer started her career by launching Monster.ca in Canada, where she was responsible from making it the most visited career website in the country at the time. After having two boys, she decided to leverage her skills in the non-profit world and revitalized the Big Brothers Big Sisters brand. Before joining her last gig at Scouts Canada as Director of Communications and Marketing, she also spent some time at Philanthropic Foundations Canada, learning more about the philanthropic side of the sector. Jennifer moved to Ottawa two years ago with her youngest son, Gavin, and their family dog, a husky named Lumi. Jennifer is known as a change-maker and her connection to the CPAWS mission is rooted in her value for respect. She deeply believes in respecting people and their diverse lived-experiences and respecting the natural world we live in and our connection to it.
Brad Clute, National Director, Operations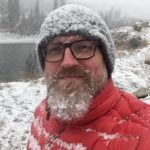 Brad is a nationally recognized environmental and community leader who has worked throughout his career to conserve our natural spaces, while laying the foundations for sustainable business development and building capacity within Canada's environmental and outdoor recreation non-profit community. He has over twenty years experience working within industry and the non-profit sector creating and implementing programs and campaigns that have won multiple regional and national awards.
Before moving to the CPAWS National Office team, Brad served as Executive Director of our Southern Alberta chapter, and prior to joining CPAWS he led Mountain Equipment Co-op's community investment and sustainability programs at both a regional and national level. His passion for community development, conservation and sustainability has inspired him to serve as a board chair and director for several provincial non-profit organizations, while working as an advisor and consultant to numerous ENGOs, businesses and government agencies.
Brad spends most of his spare time paddling, skiing, hiking, and camping, somewhere in the Rockies.
Laura Cui, National Director, Finance

Laura has over 15 years of experience in financial reporting, budgeting, and forecasting in not-for-profit, private as well as public sectors. She also brings operational leadership skills and strategic insight to ensure the financial health and integrity of the organizations she serves.
Prior to joining CPAWS, Laura served as the Manager, Finance and Human Resources Operations at the Canadian Electricity Association. Her role focused on managing the accounting team to perform the full cycle of accounting functions in addition to delivering quarterly forecast and financial reports, and developing multi-year budgets and business plan ensuring alignment with organizational vision and business priorities. In the process of developing, implementing, and maintaining the Financial Policy, Governance Policy and other internal control methods, Laura constantly challenges herself to streamline process while enhancing internal control objectives.
Laura currently lives in Ottawa with her husband and two lovely daughters. As a dance mom, she enjoys accompanying her daughters to various local, national, and international dance competitions. She stays connected with nature by hiking and kayaking in Canada's beautiful parks, rivers, and lakes and is passionate about the CPAWS mission to protect our public lands, freshwater and oceans.
Laura holds a bachelor's degree in International Finance and is a Certified Public Accountant.
Alexandra (Alex) Barron, National Director Ocean Program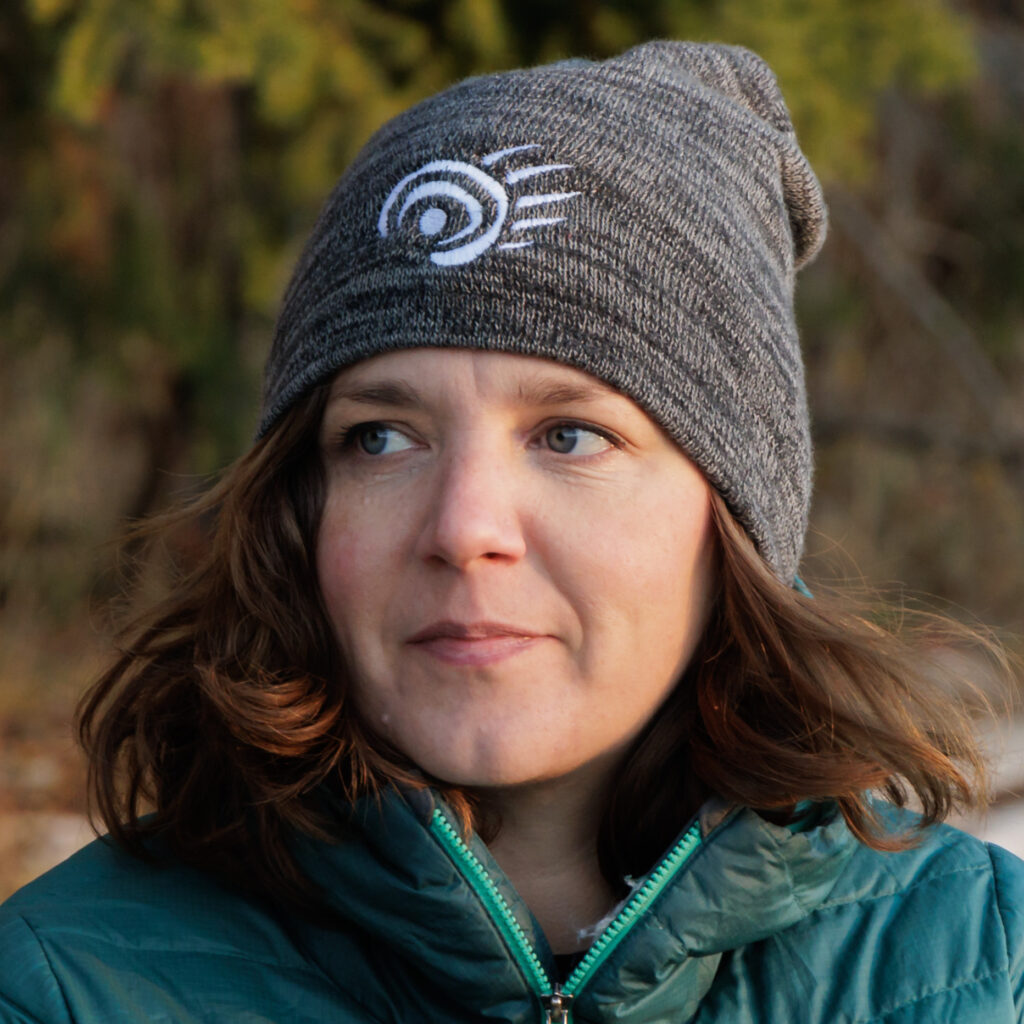 Alex joined the CPAWS family back in 2013 as Marine Conservation Coordinator for the BC Chapter, before moving to CPAWS National Office in 2019 where she now leads the National Ocean Program. An experienced campaigner and conservationist, Alex brings 20 years of expertise in environmental advocacy, campaign strategy and non-profit leadership and has been a vocal advocate for social and environmental justice issues since high school. Alex holds a B.Sc.(Hons) in psychology and for her master's degree in science she studied human and climate change impacts on carbon rich coastal ecosystems.
Prior to her arrival at CPAWS, Alex worked on various marine conservation and research projects looking at everything from coral spawning to great white shark predatory behaviours. Although the non-profit world his home, she has also worked in research and academia, education, tourism, for Indigenous and provincial governments, and as a consultant. Her work has taken her from the UK, to Greece, South Africa, and the Maldives, where she first discovered the incredible benefits of Marine Protected Areas when she worked on a carefully managed, healthy and vibrant coral reef which has thorough spoiled her when it comes to snorkelling anywhere else.
Originally from Yorkshire (UK), Alex has a fondness for wind swept beaches and stormy seas which she gets to enjoy at home on the unceded territory of the We Wai Kai First Nation on Quadra Island in British Columbia, where she lives with her partner and two dogs. When she's not working Alex enjoys doing ridiculously long-distance trail runs very slowly. She sometimes tries to garden but isn't very good at it.
Alison Woodley, Senior Strategic Advisor

After a two-year secondment working with the IUCN World Commission on Protected Areas Task Force on Beyond the Aichi Targets to encourage Canadian leadership in setting the next decade's global conservation targets, Alison has returned to CPAWS as Senior Strategic Advisor. Over two decades Alison has played leadership roles in many successful CPAWS campaigns, including the 2009 massive expansion of Nahanni National Park Reserve, and the Green Budget Coalition's successful effort to secure a historic $1.3 billion federal investment in nature conservation in 2018. She was a member of the ministerial National Advisory Panel for the Pathway to Canada Target One initiative which recommended how Canada could achieve its commitment to protect at least 17% of land and freshwater by 2020. She has been a member of the federal Species at Risk Advisory Committee and an advisor to the federal Auditor General's office on national park issues. Alison started her career working for Parks Canada in Fundy National Park, which sparked a lifelong passion and interest in parks and protected areas. Alison holds a B.Sc. in Forestry from the University of New Brunswick, and an MA in Geography from the University of Waterloo. She lives in Chelsea, Quebec and is happiest out enjoying nature in nearby Gatineau Park, and other wild places around the world.
Sabine Jessen, Senior Strategic Advisor, Ocean Program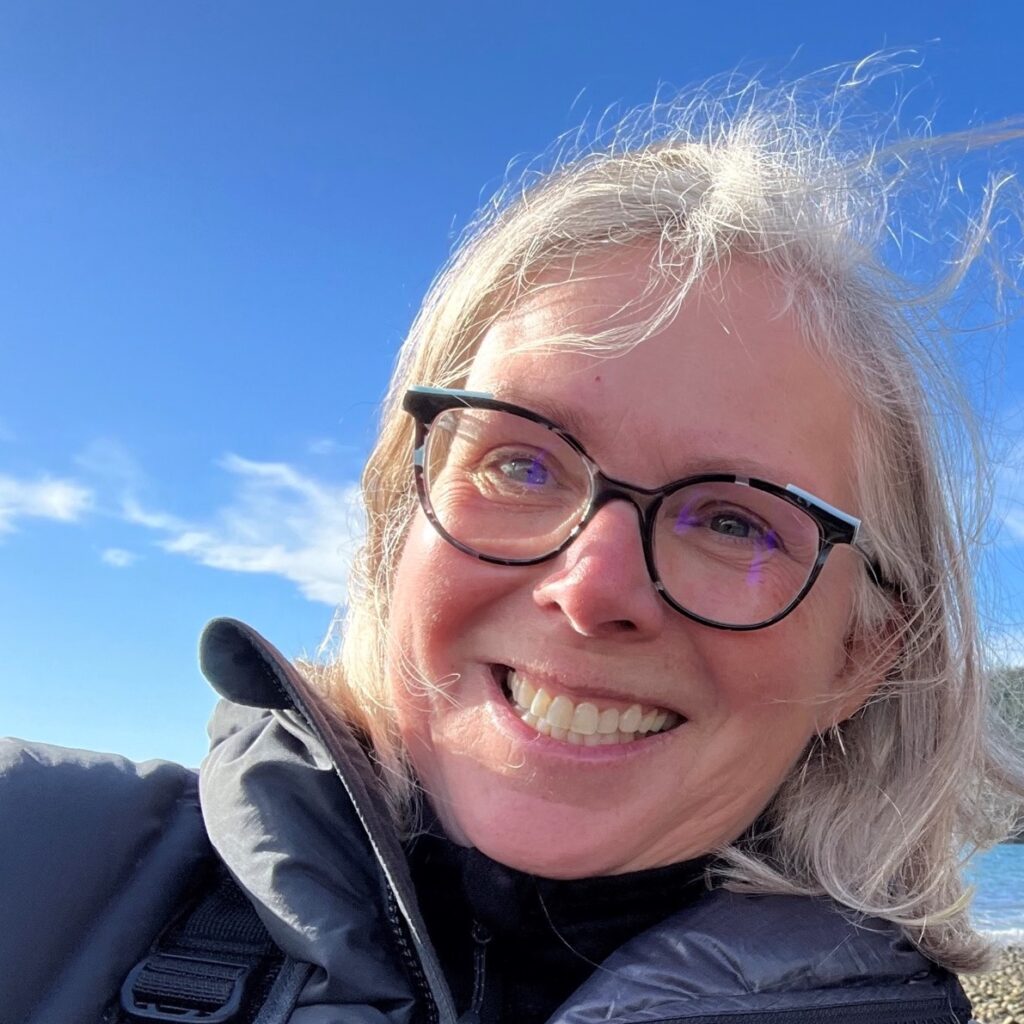 Sabine Jessen has played a leading role in Canada for over 30 years on the establishment of marine protected areas (MPAs) and in advancing ocean conservation policy.
She was most recently the Executive Director with the IMPAC5 Secretariat at Fisheries and Oceans Canada, responsible for the organization of the 5th International Marine Protected Areas Congress held in Vancouver, Canada from 3-9 February 2023.
Prior to assuming this role in July 2019, Sabine was the National Director of the Ocean Program at the Canadian Parks and Wilderness Society (CPAWS), where she held a variety of previous roles since 1991, with a focus on MPAs and marine spatial planning.
Sabine holds an undergraduate and graduate degrees in Geography from the University of Waterloo, specializing in coastal zone management and environmental regulation. She has served as an advisor to many federal and provincial governments in Canada, and has conducted international research on MPAs in Australia, Canada and New Zealand.
Sabine was previously an Adjunct Professor in the Resource and Environmental Management Program at Simon Fraser University (SFU). Her professional and academic work has been recognized with a number of awards in Canada and internationally. In her spare time, Sabine is an avid birder and photographer.
Conservation
Anna Pidgorna, National Science and Policy Advisor

Anna holds a B.Sc. in Biology, an M.S. in Zoology, and a Ph.D. in Environmental Science with a focus on design of protected areas. Before joining CPAWS in February 2019, Anna worked in several non-governmental organizations in different capacities, including as Acting Executive Director, Director of Programs, and Donor Relations Manager. She has extensive project management experience and has participated in many conservation projects, including an analysis of the U.S. National Wildlife Refuge System and its ability to maintain its key target species, a study of the role of advocacy in conservation science and the definition of recovery under the U.S. Endangered Species Act. She also co-authored a report for the U.S. Environmental Protection Agency on the Impact of Global Climate Change on the National Wildlife Refuge System. Anna loves nature and wildlife and is passionate about ensuring sustainable ecosystems are safeguarded in perpetuity.
Jessie Corey, National Senior Manager, Terrestrial Conservation Program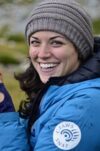 Jessie is a seasoned campaigner and conservation advocate, with over a decade of experience working on regional and national initiatives within the environmental non-profit sector in Canada. She is a dedicated strategist who brings a collaborative and inclusive approach to conservation and is committed to embedding and applying the principles of justice, equity, diversity, and inclusion in this important work.
She originally joined CPAWS in 2012, working on public engagement initiatives to support and connect the work of CPAWS chapters across the country, and has been working for the B.C. chapter since 2014. Prior to joining CPAWS, Jessie spent several years working on public engagement initiatives with other ENGOs, including Nature Canada and Ottawa Riverkeeper.
For the last five years, Jessie has been leading the terrestrial conservation program with the B.C. chapter of CPAWS, developing partnerships with First Nations and working with governments and local communities to protect and conserve more of B.C.'s lands, waters, and wildlife. She brings experience and expertise in strategic campaign planning, public engagement, coalition building, and partnership development, and is thrilled to be returning to the CPAWS national team to help build the foundation of the campaign to protect 30% of Canada's lands and waters by 2030.
In her free time, Jessie is an avid cyclist and outdoor enthusiast who loves cooking, reading, and board games. Originally from Ontario, she now lives, works, and plays on the unceded territories of the xwməθkwəy̓əm (Musqueam), kwxwú7mesh (Squamish), and Səl̓ílwətaʔ/Selilwitulh (Tsleil-Waututh) Peoples in what is also known as Vancouver.
Natalie Groulx, Senior Conservation Coordinator, Ocean Program

Between viewing nature documentaries and reading National Geographic publications, Natalie's interest in all things marine started young. First studying at Carleton University, where she completed a B.A. in Humanities, she later expanded her education with the intensive Royal Ontario Museum Environmental Visual Communications (EVC) program in Toronto, Ontario. There she got her feet thoroughly wet in visual communication skills and strategies to inspire environmental awareness and advocacy, and worked with her cohort on the highly successful Canada's Oceans: Towards 2020 event that saw 30+ leaders, scientists, Indigenous representatives, and storytellers craft a vision for Canada's oceans as an ocean nation.
Prior to joining CPAWS' oceans team as Conservation Coordinator, Natalie helped double the size, reach and impact of SeaLegacy, a leading ocean conservation agency, nursing the rollout and production of digital campaigns on species and habitat protection, including the ban on oil development in Lofoten, Vesterålen, and Senja in Norway and the critical CITES Appendix II listing of mako sharks in 2019. In her free time, you will find Natalie grabbing her camera and touring new places.
Bani Maini, Research and Conservation Coordinator, Ocean Program

Bani joined CPAWS in September 2021 as the Assistant Conservation Coordinator for the National Ocean Program. She is delighted to be working at the science-policy nexus in ocean conservation. Her research focuses on area-based conservation through Marine Protected Areas (MPAs) and marine Other Effective area-based Conservation Measures (OECMs).
Before joining CPAWS, Bani worked as the Climate Change Coordinator at the Town of Pelham, Ontario where she developed the Corporate Climate Change Adaptation Plan. She also has extensive event planning and operations experience gained through her work in the education sector in India.
Bani's education has been transdisciplinary. She holds a Master of Sustainability from Brock University, Ontario with a focus on marine conservation. In addition, she has a B.Sc. in Chemistry from St. Xavier's College, Mumbai, India. In 2014, she was chosen for the Young India Fellowship at Ashoka University, Delhi NCR, India, where she was introduced to liberal arts and leadership skills training.
Bani loves the ocean, enjoys reading and spending time with family and friends.
Hannah Turner, National Coordinator, Terrestrial Conservation Program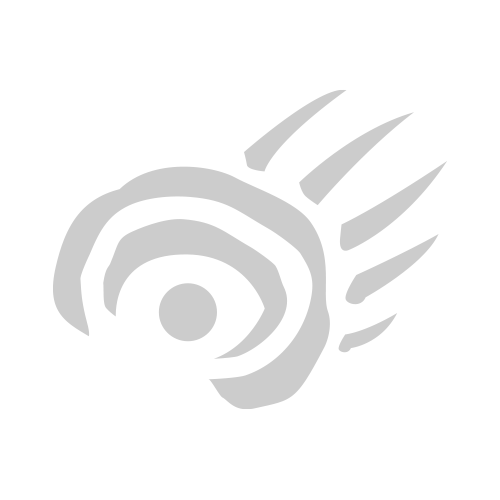 Having grown up surrounded by wilderness in the Yukon Territory, Hannah has always been curious and passionate about the world around her. This curiosity eventually led her to Dalhousie University where she graduated with a bachelor's degree in Environmental Science and Sustainability and a minor in Indigenous Studies. She also holds a Diploma in Northern Studies from the Yukon College, as well as a Visual Arts Certificate from NSCAD University.
Upon graduation, she spent three years working with the Teslin Tlingit Council as the Natural Resources Manager where she had the opportunity to work on several initiatives, including the development of wildlife management plans, environmental impact assessments, and community engagement processes.
Hannah's interests include Indigenous-led climate work, protection of Pacific salmon and their habitat, and the relationship between art and the environment. In her free time, she can most often be found near the ocean, hiking, reading, or working on one of her several art projects.
Development and Communications
Vicki DiMillo, National Development Manager

Vicki has over 12 years of experience fundraising for charities and not-for-profits. She joined CPAWS in 2003 as a part-time membership assistant, and expanded her role in 2005 to full-time Donor Relations Manager. Prior to her role at CPAWS, Vicki worked for the Association of Fundraising Professionals as the Administrative Coordinator, and she was employed 10 years as the Development Officer for the Queensway-Carleton Hospital Foundation. She is a member of the Association of Fundraising Professionals and the Canadian Marketing Association. Vicki resides in Ottawa with her husband and three children.
Muditha Galle Kankanange, National Manager, Data Integrity and Analytics

Muditha has over 10 years of experience working in the not-for-profit sector. She holds a joint honors degree in Social Sciences in Communication and Sociology from the University of Ottawa. Her background and expertise are in database management and fundraising. Her specializations are in gift processing, donor management and customer service. She is a proven leader who enjoys managing, training, and collaboration. She also is creative and solution drive. Muditha helps organizations make data driven decisions to optimize their development, fundraising goals, and donor outreach.
Prior to joining CPAWS, she worked at the Ottawa Regional Cancer Foundation, as its Donation and Databases Manager. There she led the Gift Processing department by improving donation intake and database coding processes. She improved reporting systems and was part of various database integration projects. Muditha has also worked at Canadian Blood Services and SOS Children's Villages, helping to coordinate various fundraising campaigns and initiatives.
Muditha enjoys traveling, exploring, and experiencing different cultures and cuisines. Her childhood was spent growing up between Saudi Arabia and Sudbury, Ontario. This allowed her to become more adaptable, open-minded, and appreciative of different cultures, people, and diversity. Her hobbies include photography, drawing, and reading – she is a lifelong learner. Muditha has a creative eye for event planning, decorating, and staging. She enjoys being out in nature, swimming, snorkeling, and exploring hiking trails. She currently lives in Ottawa, Ontario with her husband, her young daughter, and her orange tabby cat.
Amy Day, National Development Coordinator

Amy joined CPAWS in 2013 as a volunteer for the development team. Since then, she has worked for CPAWS' Ottawa Valley Chapter as an Event Planner for the MEC Big Wild Challenge, and then joined the national office team as the full time Development Assistant in 2015. Originally from Barrie, Ontario, Amy moved to Ottawa in 2010 to attend Carleton University where she graduated with a bachelor's degree in Environmental Studies and minor in Law. Amy's love of animals is what led her to a career in conservation; she is especially passionate about animal welfare and habitat conservation. Enthusiastic about nature and wildlife, Amy reconnects with the outdoors whenever she can. She enjoys everything from snowboarding, skating, kayaking, stand-up paddle boarding, rock-climbing and exploring new trails with her family and dog, Barkley.
Ursula Dechnik, National Data Integrity Specialist

Ursula joined CPAWS in the summer of 2008. She has a BA in Environmental Science and Chemistry from Poland, and a Diploma in Computer Programming from Canada. She has over 10 years of experience in fundraising. Prior to her role at CPAWS, Ursula worked for Nature Canada as their Database Manager and for the Canadian Cancer Society as a Programmer Analyst. She enjoys traveling from coast to coast across our beautiful country with her husband, two children and dog, which she takes camping during the summer.
Nahiyan Ahmed, National Data Entry Clerk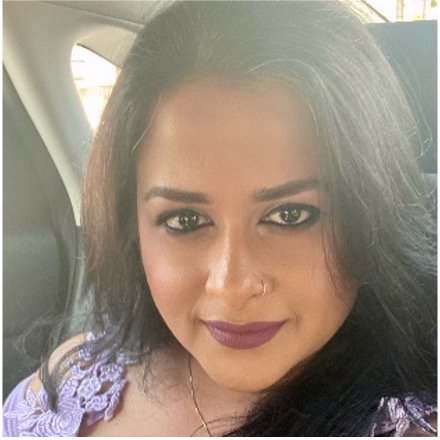 Nahiyan Ahmed is the new CPAWS National Data Entry Clerk. She joined the National Development team in June 2023.
Prior to joining CPAWS, Nahiyan worked as a Banking Officer in a Bank in Bangladesh. And prior to that she worked at TD Bank Canada as Customer Service Officer. She comes from a banking, client service and sales background. Nahiyan has an extensive knowledge of credit card billing and credit line policies and payment processing. She has experience in cash and cheque reconciliation, as well as working with multiple currencies. She has a vast knowledge of bank application procedures and working with different types of banking software.
She was born in Bangladesh but grew up between Bangladesh and Canada. She has a Diploma in Business Administration from Algonquin College. Back in High school she used to be part of the environmental club which partook in various projects that benefit the environment. Nahiyan loves to travel and try out new cuisine. She is passionate about caring for the environment and urges family and friends to do the same. She is excited to join CPAWS and start making a positive impact.
Jennifer Brown, Acting National Manager, Conservation Communications

Jennifer (Jenn) Brown joined the CPAWS' National Office in the role of Communications and Events Coordinator, Ocean Program in October 2020. An experienced sailor and diver, Jenn is excited to channel her passion for ocean stewardship in support of CPAWS' mission to protect 30% of Canada's marine and freshwater environments by 2030.
After earning her private pilot and glider licenses in high-school, Jenn studied at Carleton University and is currently completing a post-graduate certificate in Environmental Policy and International Development with Harvard University's Extension School, focusing on marine policy, ocean and watershed resource management, and conservation biology. Her professional background is predominantly based in the Canadian not-for-profit and charitable sectors, where she has served as an innovative, solutions-driven leader producing large-scale national events and managing communications, outreach and marketing programs for a portfolio of clients. A seasoned traveler, Jenn's work with Pets of Aguirre Welfare Services – a grassroots animal welfare agency in Costa Rica – in 2012 holds a particularly special place in her heart.
When she's not wearing a mask and fins, you can find her cheering on the Toronto Raptors, immersing herself in the latest shark research and enjoying the terrestrial side of nature with her two pups, husband and extended family in Bronte, Ontario.
Benjamin Filliol, Acting National Manager, Brand and Marketing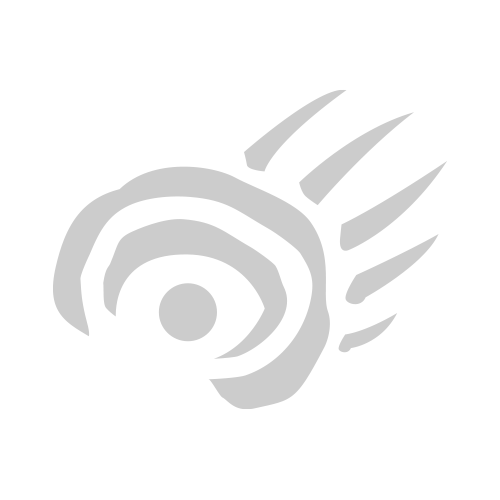 Benjamin is a driven communications strategist who loves to put his expertise and energy at the service of causes he holds dear.
With a strong track record of hands-on coordination experiences, Benjamin always strives to bring a creative point of view, a results-focused approach and to keep a people-centric state of mind. His love for digital technologies and innovative solutions often incites him to find new ways of doing things, challenging the status quo while staying empathetic.
Benjamin is an avid hiker and runner, with a couple of marathons under his belt and has a passion for wildlife and conservation. During his free time, you will probably find him on the trail, documenting his encounters with local fauna and editing short videos to share his adventures with friends and family.
Marie White, National Communications Coordinator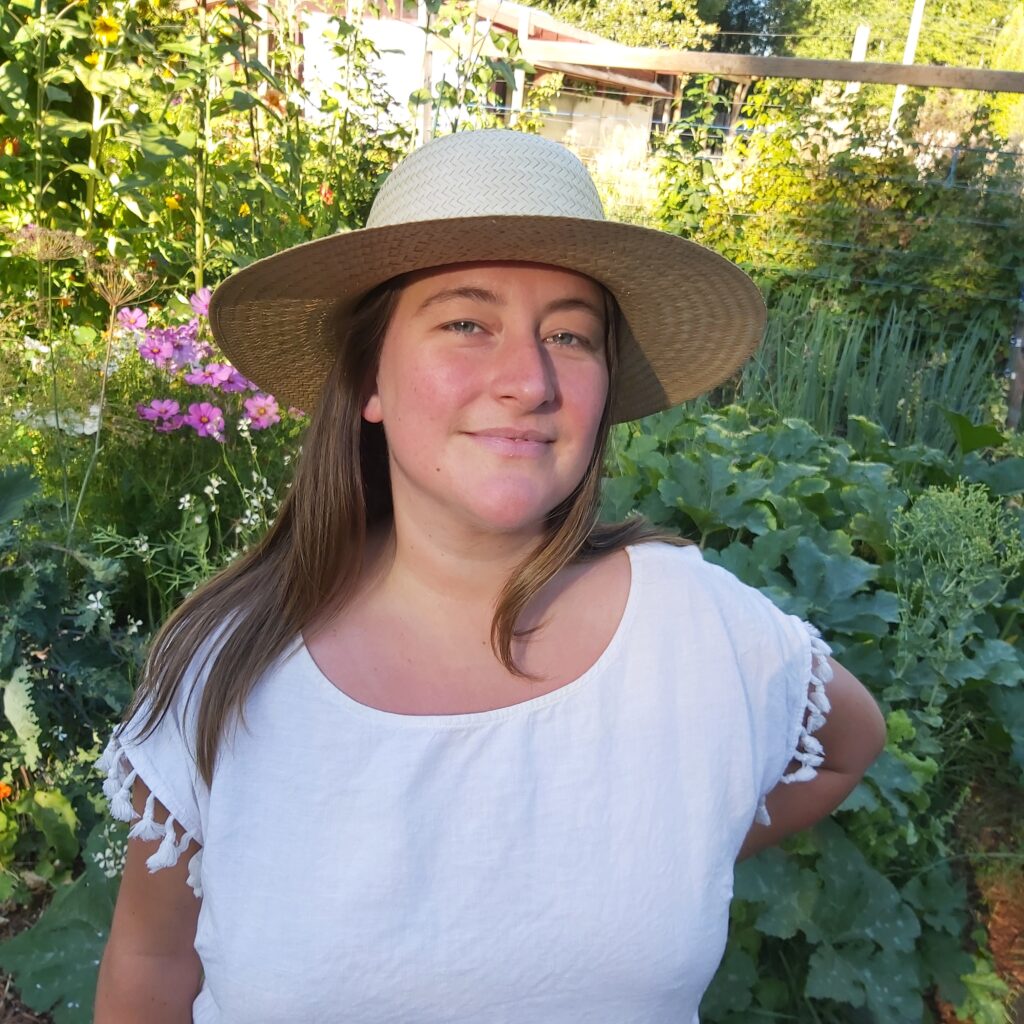 Marie is a bilingual communications professional with a focus on public facing education, engagement, and outreach. Born and raised in Tiohtià:ke/Montreal, QC, she now lives on the west coast in the beautiful Cowichan Valley on the land of the Hul'qumi'num people.
She's committed to allying with organizations with a focus on sustainability, advocacy, and whole-hearted care for people and planet, and is delighted to join the CPAWS team. Marie has a strong passion for ethnobotany and medicinal plants, and is curious about the ways they intersect with biodiversity and society. She has worked with several national groups and companies as a communications consultant, and most recently held a management position at a large online college. Marie is a published author on the topics of nature connection and community care practices. She co-created popular online courses and has taught workshops and classes across North America. She also completed wine studies and grows grapevines and flowers on her little hobby farm.
Operations and Finance
Hugh Brodie, Development and Municipality Fund for Biodiversity Coordinator

Hugh holds a BA in Environmental Studies from McGill University and an MA in Economic History from Concordia University. Having started his fundraising career at in the 21st Century Fund Campaign at McGill University, he served at the Montreal Children's Hospital Foundation and the McGill University Health Centre Foundation in programs such as Major Gifts, Planned Giving and Corporate Giving, among others. Eight years at the Canadian Broadcasting Corporation in managing community partnerships reinforced Hugh's interest in community mobilization with an eye to important social causes. It has been his dream for many years to bring this fundraising and community relations experience to bear in the environmental sector. Hugh joins CPAWS with pride and enthusiasm. Living now in Gatineau, Hugh is able to indulge in his lifelong love of nature in cross-country skiing and hiking in Gatineau Park and other area parks and forests. Hugh talks to trees.
Tina Singh, National Accounts Officer

Tina joined CPAWS in summer 2011 as a volunteer in the Accounts & Finance department. Later in April 2012, she joined the CPAWS team as a full-time Accounts clerk. A well-trained auditor with 3 years of working experience, she holds a master's degree in finance from a renowned University in Nepal. She has volunteered for Canada Africa Community Health Alliance (CACHA) as well. She loves to paint and cook in her leisure time. She resides in Ottawa with her husband and daughter.
Naomee Ahmed, Junior Accounting Officer

Naomee joined CPAWS in January 2019 as a volunteer in the Finance department and joined the department permanently as a full-time Accounting Clerk by February. Naomee has more than 5 years in customer service experience. Prior to working for CPAWS, she worked for TD Canada Bank under MBNA credit card. Her other volunteer activities includes working at Platform Event Management in Bangladesh. Naomee holds a Bachelor's degree in Economics from Carleton University and is currently studying to complete her Bookkeeping Certificate at Algonquin College. Naomee loves to travel and discover new cuisines.