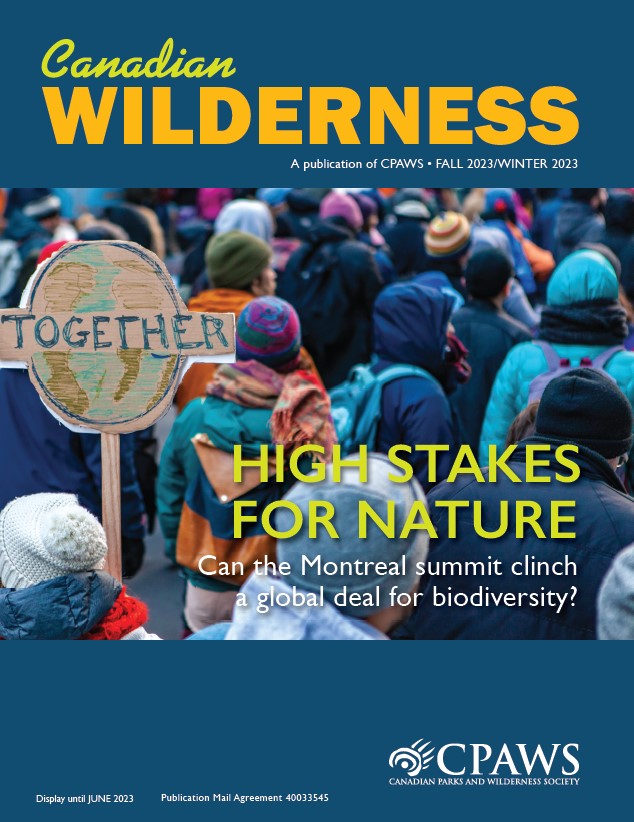 In this issue
Features
A Summit of Hope for Nature
Global Lessons from Nature's First Caretakers
Conservation's Consensus Builder
Departments
– President's Desk
– Conservation News
– Tracks Across Canada
Become a CPAWS donor to receive Canadian Wilderness directly to your door or inbox!
Canadian Wilderness
Fall 2022 / Winter 2023
In anticipation of the long-delayed COP15 of the UN Convention on Biological Diversity in Montreal (Dec 5 -17), this issue of Canadian Wilderness focuses the hope for an anticipated post-2020 biodiversity framework and one of its centrepiece targets to protect close to a third of land and water around the world. In particular, we will seek to highlight how this important aim dovetails with the CPAWS mission and its work to help protect Canadian parks and wilderness—and the nature and species that depend on them—for almost six decades
If you would like to learn more about how you can help advance conservation in Canada, visit our action center.
President's Desk
A Summit for Nature
Montreal's gathering of global nations could be a watershed moment for biodiversity

By: John Grandy, President of the National Board of Trustees for CPAWS.
Becoming President of the CPAWS National Board of Trustees is, for me, an exciting climax to my nearly 20 years of volunteer work on behalf of Canadian conservation. As I pen my first Canadian Wilderness column, I can't think of a better moment to take on this role. For almost six decades, CPAWS has tirelessly championed conservation and protected areas as essential tools in our eff orts to save nature. Now, Canada and much of the rest of the world are poised to put these tools to work as never before.
This December, Canada and other signatory nations of the United Nations Convention on Biological Diversity (UN CBD) will come together in Montreal for the final meeting of the convention's 15th Conference of the Parties (COP 15). The pandemic-delayed meeting – originally set for Kunming, China in 2020 – is expected to agree to a new post-2020 Global Biodiversity Framework that many hope will be the conservation counterpart to the 2015 Paris Agreement on climate change. Its goals and targets could point the way to a future for humanity in harmony with nature.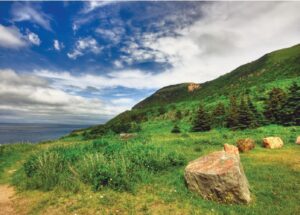 CPAWS SUPPORT
The change of venue to Montreal was a surprise (after concerns that China would further postpone it due to COVID-19), but the meeting speaks to Canada's reputation as a conservation leader. It's also a testament to organizations like this one – along with its generous and passionate supporters like you – that have long-pressed to keep this country focused on the fight for species and spaces.
I've witnessed CPAWS' impact firsthand. Before taking the president's chair, I was a board member for the past five years when Canada increased its protected and conserved areas by a combined amount larger than all of the Maritime provinces together. For many of these areas, CPAWS – along with First Nations, local communities and others – campaigned vigorously to secure their protected status. Meanwhile, our work in Ottawa pushed for unprecedented government funding for conservation over the past few years, including $3.2 billion for nature protection in 2021.
At this historic moment for conservation, CPAWS continues to be at the frontier in Canada. I'm proud to serve its remarkable vision and the work that's helping to show the world how to put nature first.
---
A Summit of Hope for Nature
As long-delayed global biodiversity conference moves to Montreal, CPAWS gets behind Canadian efforts to seal a new deal to reverse nature's collapse
The African summer air was already alive with rumours, but when officials confirmed that Canada would be the final stop for what's likely to be the most important biodiversity summit in history, Alison Woodley felt a surge of excitement ripple across the Nairobi convention hall.
"It was a highlight of the meeting, actually," remembers Woodley, longtime senior strategic advisor with CPAWS's National Office. "Finally – after things had been so delayed by COVID and there was so much uncertainty about when this was going to be resolved – there was an end in sight. I think there was a sense of optimism and hope and an appreciation of Canada's willingness to welcome the world in Montreal."
Woodley was in the Kenyan capital in June as part of a Canadian delegation to a special working group meeting of the United Nations Convention on Biological Diversity (UN CBD). The group was negotiating a new, critical international agreement on nature that's expected to be finalized by nations at the convention's long-postponed 15th Conference of the Parties (COP15). Many hope the agreement will be for the extinction crisis what the Paris Accord is for climate change.
Canada's willingness to hold the COP in Montreal effectively rescued the summit – and the anticipated agreement known as the Post-2020 Global Biodiversity Framework – from limbo. The conference, originally scheduled for Fall 2020 in Kunming, China, had been derailed for two years by the pandemic, and the official host, China, remained too concerned about COVID to set a new date.
The announcement in Nairobi finally put the conference back on track and, most importantly, signaled a long-overdue endpoint for the framework negotiations. Montreal, already home to the UN CBD's permanent international secretariat, was a natural choice. The venue change did something else as well: it shifted the spotlight to Canada, where conservation organizations such as CPAWS and others, along with Indigenous Peoples and local communities, are helping this country find its way as an emerging conservation champion and as an example to the world.
A SENSE OF URGENCY
"This is an opportunity for the federal government to demonstrate leadership," says Woodley. "But demonstrating leadership means not only advocating for ambition internationally but also demonstrating that we're doing it at home.
"CPAWS's role is to raise awareness about the importance of this and to help, along with our colleagues at other conservation organizations, to highlight the critical importance of these negotiations and of the global effort to halt and reverse the biodiversity crisis."
Creating a sense of urgency for a strong, effective biodiversity framework is especially needed now, says Woodley. Early drafts of the accord, including four goals and 22 targets, were praised by conservationists for aggressively tackling the biodiversity crisis and for including measures to monitor progress. Among the targets is a pledge to protect at least 30 percent of land and ocean by the end of this decade.
"We were pleased that the first draft had a solid, post-2020 protected-areas target that recognized the importance of both the quantity and quality of land and ocean protection because, of course, that's CPAWS's focus," says Woodley. "Recognizing that isn't enough on its own to halt biodiversity loss, but it absolutely has to be at the heart of any global framework."
Soon, however, the ambitious language of the drafts raised concerns for some signatory nations. Recent negotiations, including those in Nairobi in June, failed to find agreement on key aspects of the text, and an eleventh-hour negotiation session had to be scheduled for just ahead of the COP in December.
"There's strenuous politics happening, because there are a few showstoppers that are almost holding the process hostage," says Justina Ray, president and senior scientist of Wildlife Conservation Society Canada. Ray has been following the framework's negotiations – and its sticking points – closely.
For example, draft targets for cutting subsidies to industries and activities harmful to biodiversity (such as subsidies for agriculture or oil and gas) are contentious among some high-income nations. Meanwhile, many low-income nations and Indigenous groups want more conservation funding from wealthy countries historically responsible for much global environmental damage. "There's a level of frustration and a kind of urgency with the entire thing, because these issues remain unresolved," says Ray.
The move to Canada provided a badly needed shot of hope for the COP and for the final negotiations for an effective framework. The country has been a vocal advocate for ambitious targets, including the 30X30 protected areas aim now supported by more than 100 other nations of the High Ambition Coalition for Nature and People. Also important, says Ray, is Montreal's openness, accessibility, and proximity for citizens and non-governmental organizations to raise awareness outside of the official talks.
RAISING CONSERVATION VOICES
"Civil society tends to play a fairly robust role in these international COPs, even though they're not the parties," explains Ray. For example, climate summits are often accompanied by parallel meetings, rallies, and marches that can dramatically alter the mood and energy of official talks. Previous biodiversity summits, on the other hand, have been more muted.
"Montreal offers a chance for a different kind of biodiversity COP," says Ray. "I expect there will be a real presence outside of the official meetings. … A lot of the parties listen to advice from civil society organizations and experts and, in fact, seek it."
Alice de Swarte knows this well. When news came that the biodiversity summit would be held in Montreal, the senior director with SNAP Québec, CPAWS's Quebec chapter, immediately saw the global spotlight on her city as a unique opportunity to make the organization's message heard – even if the announcement of the venue change was a little sudden. "My first reaction was like, 'oh boy'," de Swarte recalls, laughing. "Usually, you have two years to prepare for such an event, and here we are, and we only have six months."
Since then, de Swarte and the SNAP Quebec team have been quickly readying for the summit. The group is helping to lead a collective of almost 60 other Quebec non-government organizations. The group is planning a high-profile march in Montreal's streets ahead of the meeting and a simultaneous, parallel conference to explore the direct and indirect causes of biodiversity loss that build on the targets of the biodiversity framework. Other plans are still taking shape.
"We are really committed to showcasing solutions and inspirational approaches," explains de Swarte. "We want to stress Indigenous leadership and some of the municipal actions for biodiversity conservation.
"It might be the first biodiversity COP with strong civil society mobilization around it," says de Swarte. "I think Quebec and Montreal is a great place for this to happen, because civil society is already really organized and mobilized around this issue here. … We really want to use the COP as an opportunity to put nature into the hearts and minds of every Montrealer and Quebecker and, by extension, every Canadian."
ENGAGEMENT IS CRUCIAL
"We need to make sure there's energy outside the room and inside the room," stresses Woodley. From her ringside seat at the biodiversity framework negotiations, Woodley knows how far public awareness can go in encouraging governments to tackle these issues seriously. "Getting the political leadership around the world more engaged will help these discussions move along.
"CPAWS needs to really help ensure that energy is present in the lead-up to the COP and to encourage political engagement during the summit," says Woodley. "The world has to recognize that we have these dual existential crises of climate change and biodiversity loss, and, unless we deal with both of them, the health of the planet – and our own well-being – is in serious trouble."
Tracks Across Canada
Yukon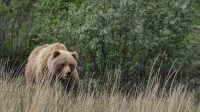 While we deal with accelerated climate change, the North is seeing less of the same impacts from the biodiversity crisis that much of Canada is facing. As conservation frameworks are adopted at COP15, the Yukon is poised to be a conservation leader. CPAWS Yukon is closely working with First Nations, Yukoners, and all levels of government to ensure that policies and practices reflect the cultural and ecological values we hold dear. Learn more: cpawsyukon.org.
British Columbia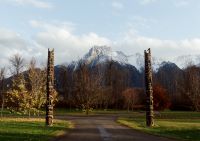 In August, CPAWS BC celebrated when Wilps Gwininitxw, a Gitxsan First Nation house group, declared their entire Laxyip (territory) in northwestern BC protected under traditional Gitxsan law. Located in the upper Skeena River watershed, the 170,000-hectare Gwininitxw Indigenous Protected Area sustains old-growth forests, which are critical habitats for grizzlies, wild salmon, and mountain goats. BC needs to prioritize nature and collaborate with all levels of government to support Indigenous-led proposals on the path to 30×30. Learn more: https://www.besthope.ca.
Northern Alberta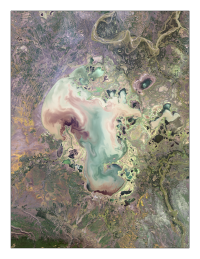 CPAWS NAB released an open letter calling on federal and provincial governments to urgently address threats to Wood Buffalo National Park. The World Heritage Committee's second investigation into the park's deteriorating conditions was held in August 2022, which is a step towards a listing as World Heritage "In Danger." Wood Buffalo holds several "Outstanding Universal Values" and therefore, it is crucial that threats to its ecological and cultural integrity are addressed. Learn more.
Saskatchewan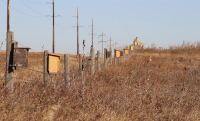 CPAWS Saskatchewan is excited to be involved in the engagement and planning process for a potential designation of a National Urban Park within the Saskatoon region. The chapter continues to engage with Parks Canada, Meewasin Valley Authority, and other stakeholders to ensure important
cultural and biodiverse landscapes remain connected, healthy, and central to a park's vision – for the benefit of people and the biodiversity these spaces support. Learn more: cpaws-sask.org/urbanconservation.
Manitoba
Over the summer, CPAWS Manitoba hosted 22 nature club activities and 58 outreach events and accumulated over 10,000 signatures in support of its Polar Bear, Hudson Bay, Seal River Watershed, and southern Interlake campaigns. CPAWS MB has also returned to doing in-school presentations and an after-school program in three local schools. Amidst all this activity CPAWS MB moved into a new office space south of Downtown near the Assiniboine River. Learn more about CPAWS Manitoba's conservation programs at cpawsmb.org
Wildland League (Ontario)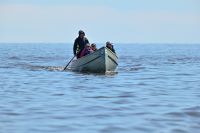 CPAWS Wildlands League had an incredible, week-long expedition to the Hudson Bay coast. The team travelled with Indigenous guides and leaders, a film crew, and marine biologists to explore the magnificent landscape and hear first-hand Peawanuck's desire to build community capacity, expand environmental monitoring, and protect marine biodiversity through the National Marine Conservation Area (NMCA) initiative. Learn more about Wildlands' work in Hudson and James Bay to create an NMCA at the world's largest inland sea: marine.wildlandsleague.org.
Ottawa Vally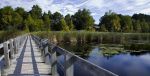 Once again, this summer, CPAWS Ottawa Valley hosted the Dumoine River Art for Wilderness (DRAW) Retreat, an annual artist residency program in support of the ongoing protection of the Dumoine River and its sister rivers, the Noire and the Coulonge, also known as the Three Rivers.
CPAWS OV, in partnership with SNAP Québec, continued to connect people with nature with the Thanks to Nature fundraiser where 100% of the funds raised are reinvested to benefit biodiversity and the protection of Eastern Ontario and Quebec's natural environments. Learn more: cpaws-ov-vo.org.
Quebec
This summer, SNAP Québec and a coalition of 20 partner organizations launched a campaign to create a national park at Lake Walker. Lake Walker is a unique natural and geological jewel on the North Shore, and the deepest lake in Quebec. SNAP Québec also celebrated the success of its ecological restoration pilot project on Sainte-Thérèse Island. More than 7,000 trees were planted in the last few months thanks to over 300 volunteers. This 5.4 km² public territory represents the largest opportunity for the enhancement of and access to nature in the greater Montréal area. Learn more: snapquebec.org.
New Brunswick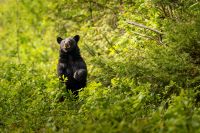 CPAWS NB is celebrating the first step towards doubling nature protection in the province. In July almost 100,000 hectares of new protected areas were announced, bringing the provincial total of land protected to 6%. Along with over 110 groups and individuals, CPAWS NB nominated areas across the province to be considered for protection.
While this is a great step forward, CPAWS NB is encouraging the government to work with Indigenous Nations to set the province on a path to meet its future conservation targets. Learn more: cpawsnb.org/campaigns/protected-areas.
Nova Scotia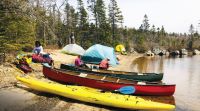 CPAWS NS has been busy doing field research at Archibald Lake Wilderness Area to identify species-at-risk populations. In total, 26 rare species were identified, including 5 that are listed under Nova Scotia's Endangered Species Act. Archibald Lake is an ecological hotspot in Guysborough County that is threatened by an open-pit gold mine proposal. These results help demonstrate to the Nova Scotia government that legal protection is urgently required. More fieldwork is planned.
Newfoundland and Labrador
This summer CPAWS NL made the difficult decision to suspend the public Puffin Patrol Program. This stemmed from advice received by the Public Health Agency of Canada due to the uncertainty of the Pathogenic Avian Influenza (HPAI) outbreak, advising that members of the public should not handle wild birds or other wildlife. Learn more about how CPAWS-NL is continuing to safely help stranded puffins and petrels, as well as light attraction research happening here: cpawsnl.org/ppp-suspended.
Read past issues of Canadian Wilderness.