We are excited to announce the release of the MPA Monitor: Assessing Canada's Marine Protected Areas – a detailed report that investigates how well protected and well managed Canada's Marine Protected Areas (MPAs) really are.
Presently, almost 14% of Canada's ocean is protected and the country is committed to protecting 25% by 2025 and 30% by 2030. We analysed about half of the protected areas and found that the majority is weakly protected.
CPAWS is the first organization to use a ground-breaking new MPA evaluation tool, The MPA Guide, to examine 18 MPAs that make up 8.3% of Canada's ocean.
Our analysis indicates that seven of Canada's 18 federal MPAs are strongly protected, eight are weakly protected, two are incompatible with biodiversity conservation, and one is proposed but not yet established. We also found considerable regional differences in protection levels, with the more strongly protected MPAs in Atlantic Canada, large but weakly protected MPAs in the Arctic, and several weaknesses in MPAs in the Pacific.
When size is considered, these sites contribute only 0.4 % of Canada's ocean in strongly protected federal MPAs, 5.7 % in weakly protected federal MPAs, and 0.3 % in MPAs that are incompatible with conservation. The proposed site covers 1.9% of Canada's ocean.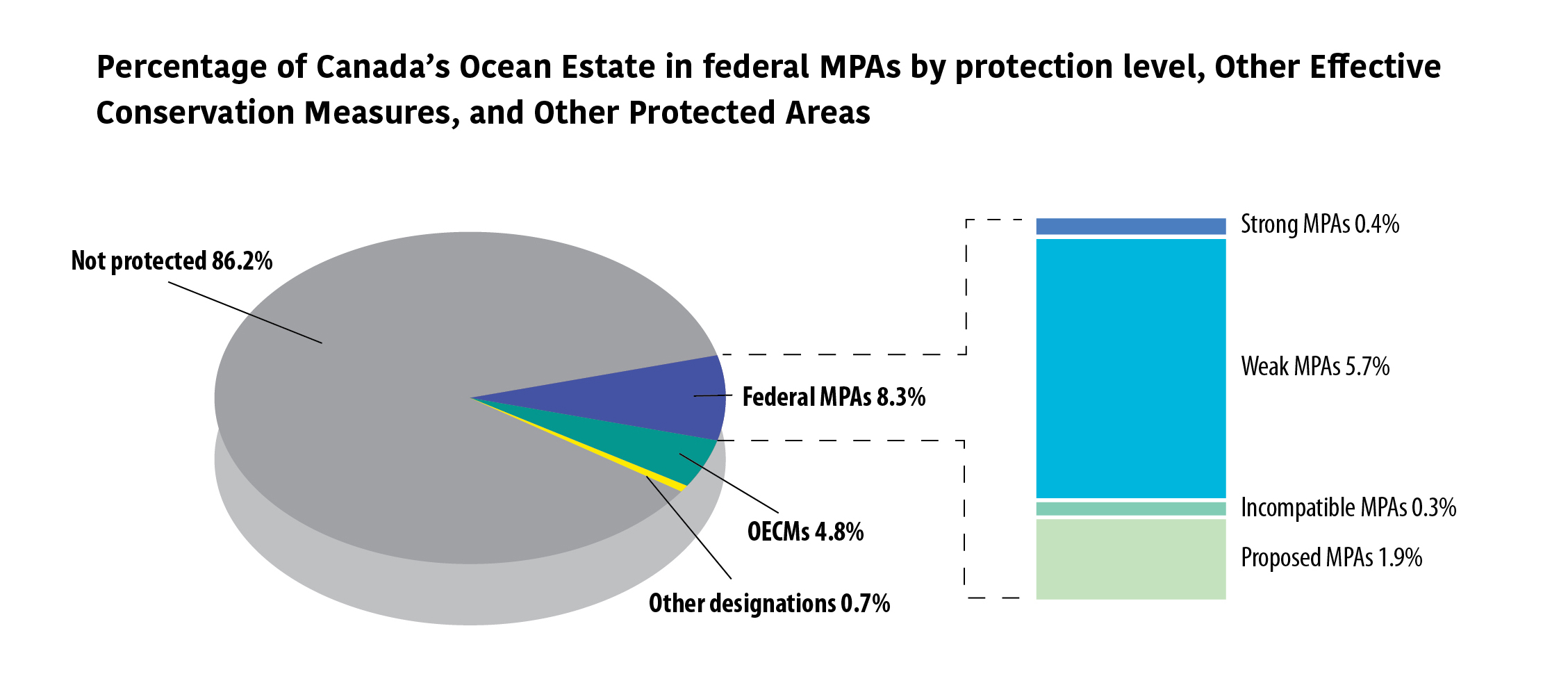 While Canada has made progress on ocean protection, there is much to be done to improve the quality of protection to maximize conservation benefits. Most significantly, for an MPA to be successful, Enabling Conditions, such as equitable governance and strong conservation objectives, must be in place. Indigenous-led conservation and co-management models are critical to the future of marine conservation in Canada.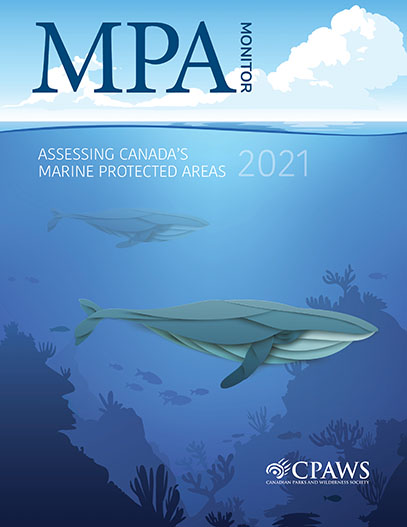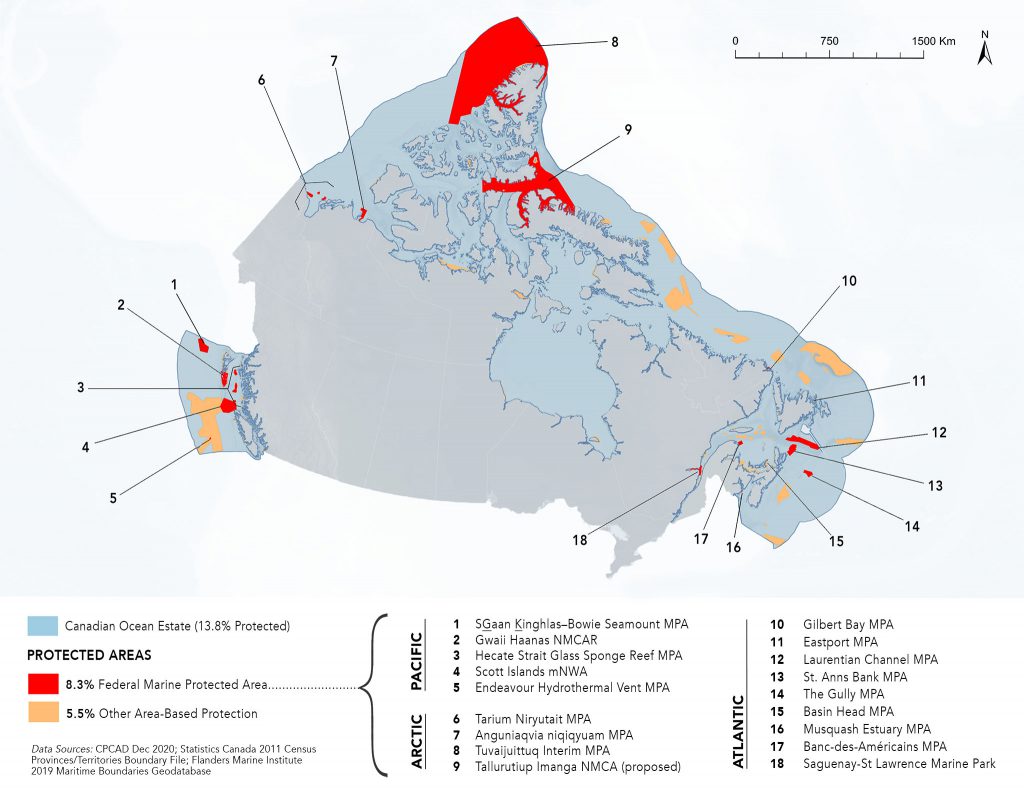 Executive Summary
As the result of more than 100 years of industrial use and over-exploitation, the ocean is facing a biodiversity crisis that will have far-reaching impacts, not just for nature but also for human health and wellbeing the world over. In Canada, fisheries are edging closer to collapse, iconic species are teetering on the edge of extinction, and vital ecosystems like eelgrass and deep-sea coral and sponge reefs are disappearing. Science tells us that if we are going to reverse these declines, we must act now. Marine protected areas (MPAs) are recognized as one of the most effective tools to protect ocean ecosystems, rebuild biodiversity, and help species adapt to climate change.
For more information or to arrange an interview, please contact:
Jennifer (Jenn) Brown
Communications and Events Coordinator, National Ocean Program, CPAWS
[email protected]
416-389-6668