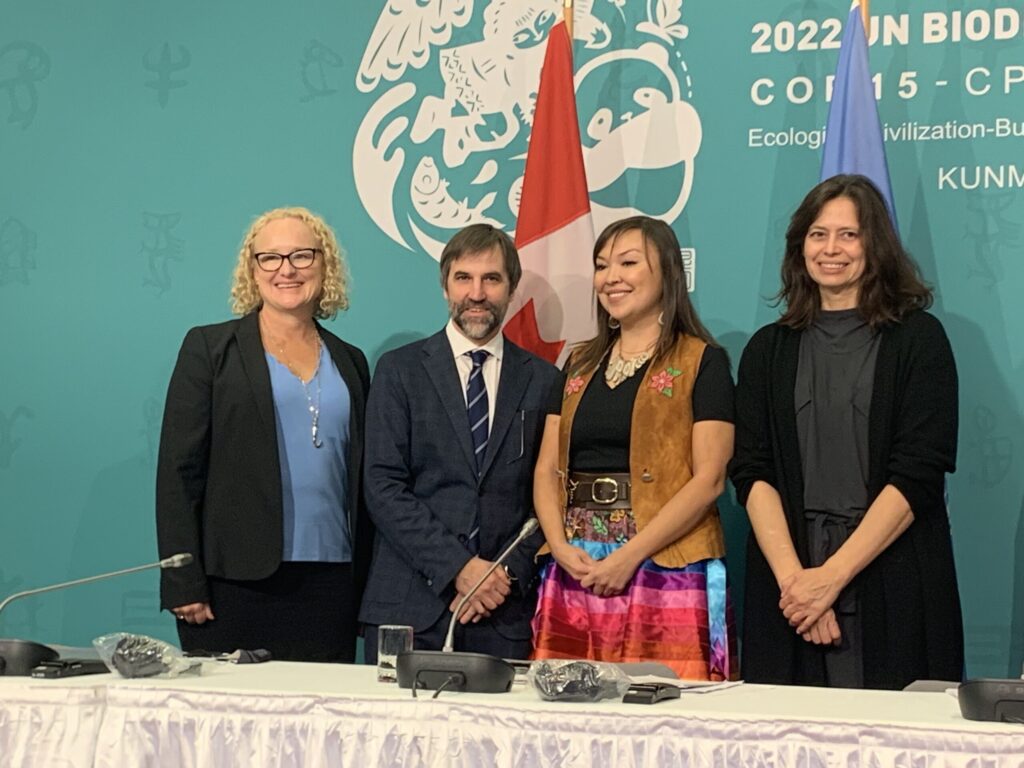 December 14, 2022
BY RON THIESSEN, EXECUTIVE DIRECTOR OF CPAWS MANITOBA
Show your support for the Seal River Watershed Indigenous Protected Area Initiative with our simple letter-writing tool.
A major milestone in the years-long campaign to establish the Seal River Watershed as an Indigenous Protected Area was reached today when three levels of government announced a commitment to advance a joint feasibility assessment.
The Seal River Watershed Alliance of Dene and Cree Nations announced the agreement with the province of Manitoba and government of Canada during the COP15 United Nations Conference on Biological Diversity in Montreal.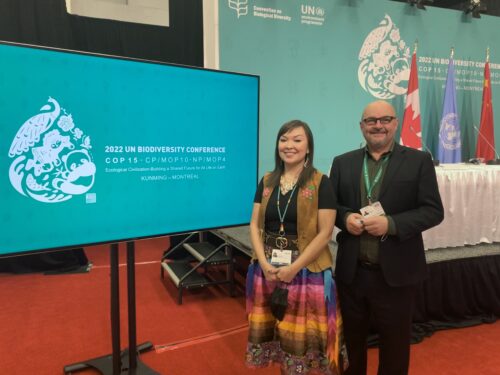 "This feasibility assessment is a critical step in the mission to establish the protected area," said Thiessen, who was invited to join the Alliance at the announcement in Montreal. "It's a significant investment of time and resources that demonstrates a willingness of all parties to do the hard work needed to conserve nature."
Feasibility assessments entail extensive local public consultations along with research to determine the social, environmental and economic benefits and impacts of establishing a protected area. Opportunities and challenges are assessed in order to support the development of a formal proposal. A significant amount of that work has already been completed in a case for conservation report published by the International Institute for Sustainable Development in November 2022.
The Seal River Watershed Alliance is working to establish an Indigenous Protected Area that would conserve an area of pristine wilderness in northern Manitoba that is nearly the size of Nova Scotia.
"CPAWS Manitoba is honoured to partner with the Alliance and support the Indigenous leadership on this remarkable project," Thiessen added. "We're pleased the Governments of Canada and Manitoba are on board to explore this incredible opportunity."
Join us in the campaign to protect the Seal River Watershed.
Tell Manitoba's Premier you appreciate this commitment and urge the province to work with the Alliance to determine shared responsibilities with this quick and easy letter writing tool.

Significant Public Support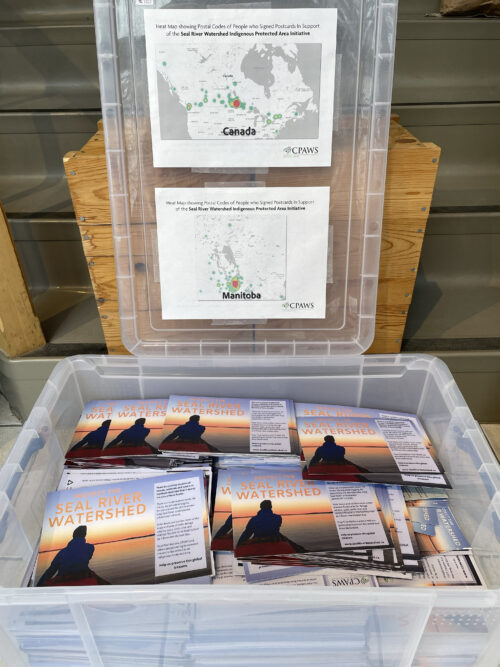 The initiative has drawn significant public support both within Manitoba and across Canada.
A resounding 83 per cent of Manitobans supported the Alliance's efforts to conserve the Seal River Watershed according to a Probe Research Poll.
More than 11,000 people have demonstrated their support for the initiative by sending letters to the Premier of Manitoba in support of the Alliance.
"There are few places left on the planet where nature continues to operate unconstrained by pollution and human development," Thiessen said. "We are so grateful to the Seal River Watershed Alliance for their efforts to protect the global treasure that is their home."
Pristine Landscape the Size of Nova Scotia
Every stream, lake and river in the 50,000-square-kilometre Seal River Watershed runs free and runs clean.
There is nothing but a cozy community and a handful of lodges to potentially alter the path of caribou migrating through the watershed's forests, wetlands and tundra. No roads. No hydro lines. No mines.
This is what most of the world looked like at the turn of the last century, when industrial development was rare, electric lighting was for city folk, and just 15 per cent of the world's land area was used for agriculture.
Today, a whopping 75 per cent of the planet's land area has been altered by human activity. Most of the natural spaces that remain are isolated and fragmented. If you were to parachute into the middle of 70 per cent of the world's forests, you'd land within one kilometre of the forest edge.
The pace of wilderness loss is staggering. We lost 1.9 million square kilometres of wilderness — an area the size of Mexico — from 2000 to 2013. Wilderness spaces are now so few and far between that a 10,000-square-kilometre area with "minimal" levels of development is classified as "globally significant." The Seal River Watershed is five times that size and is 99.97 per cent intact.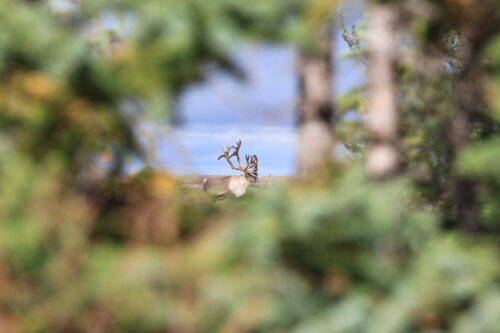 Advancing Reconciliation
"Respecting the sovereignty and leadership of Indigenous nations and supporting Indigenous-led conservation will go a long way toward ensuring a healthy future for nature," Thiessen added. "Supporting Indigenous-led conservation is an essential part of reconciliation and our best opportunity to reach the target of protecting 30 percent of lands and waters in Canada."
Join us in the campaign to protect the Seal River Watershed. Tell Manitoba's Premier you want to protect one of the last great wild spaces on our planet with our quick and easy letter writing tool.
For more information please visit SealRiverWatershed.ca or read the joint press release.
Quotes From Press Release
"Climate change and biodiversity loss are threatening ecosystems across Canada and demand urgent action from governments. Today's announcement is an important step forward in the creation of a new Indigenous protected area for the Seal River Watershed in northern Manitoba. This milestone demonstrates how much we can achieve to protect nature when we work together, advancing the goals of reconciliation, for the benefit of the Sayisi Dene First Nation, Northlands Denesuline First Nation, Barren Lands First Nation, and O-Pipon-Na-Piwin Cree Nation, Manitobans, and all Canadians." — The Honourable Steven Guilbeault Minister of Environment and Climate Change and Minister responsible for Parks Canada
"As a proud Manitoban, I am a strong advocate for the protection of the vastness of this beautiful province – from the northern arctic tundra to the prairie grassland in the south, and all the boreal forest and freshwater lakes in between. The Seal River Watershed is both a natural and a cultural treasure. I know how much hard work and good will has gone into getting us where we are today, with much more to come."— Terry Duguid parliamentary secretary to the Minister of Environment and Climate Change and member of Parliament, Winnipeg South
"Nature conservation and climate action are priorities for Manitoba and the Seal River Watershed initiative articulates a vision of a pristine watershed where people, animals and fish are healthy, unique languages and cultures thrive, and there is hope and abundance for all future generations. The Manitoba government shares this vision and we are very interested in working in partnership with the First Nations in the region to advance reconciliation and sustainable economic development for the Indigenous people living in the area." — Manitoba Environment, Climate and Parks Minister Jeff Wharton
"The Seal River Watershed Alliance welcomes this step in the journey to protect the watershed. The Sayisi Dene First Nation, Northlands Denesuline First Nation, Barren Lands First Nation, and O-Pipon-Na-Piwin Cree Nation have come together to create the Indigenous Protected Area. We are asserting our inherent right to steward these lands for our communities, for the caribou, and for all people. Eighty per cent of the world's remaining biodiversity is on lands cared for by Indigenous Peoples, and recognizing Indigenous decision-making on the land is essential for the planet and our shared future. We are looking forward to working with our partners Canada and Manitoba on a nation-to-nation-to-nation basis to advance this work." — Stephanie Thorassie, executive director, Seal River Watershed Alliance
View the Press Conference