Written By: Éric Hébert-Daly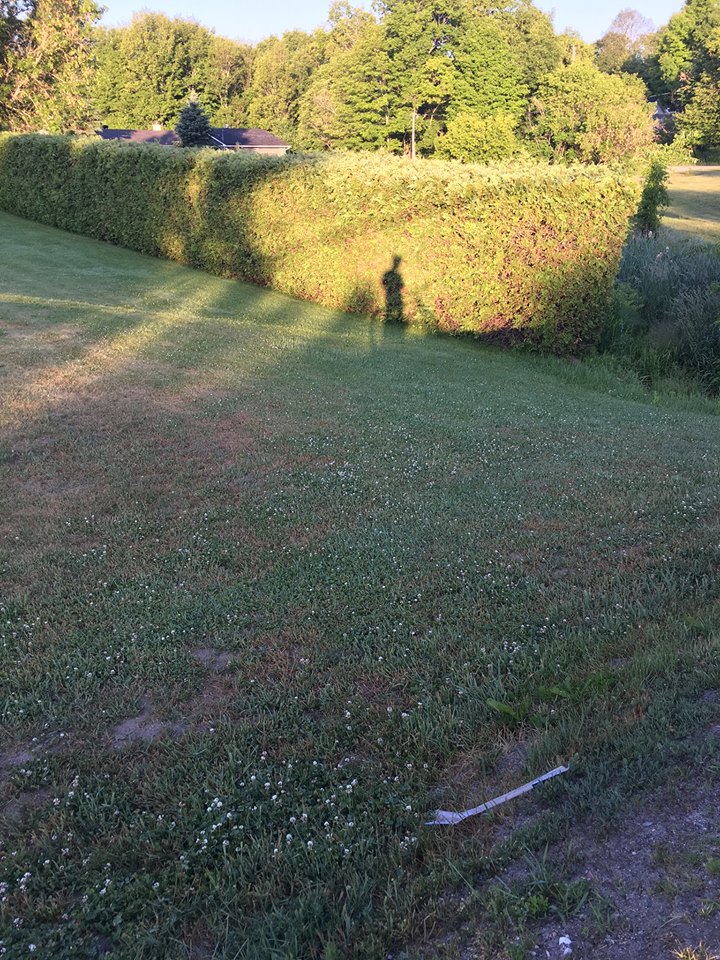 In the summer I like to travel to work on my bike. Usually I put in about 100km on my mountain bike every week. It's a healthy and environmentally-friendly way to travel. CPAWS is supportive of many non-motorized activities in parks as a way for people to get out and enjoy nature. Our priority is always on making sure that how we enjoy our parks doesn't harm the wild plants and animals that call these special places home. . This is why CPAWS is so opposed to the creation of a bike path between Jasper and Banff National Parks. I'm not opposed to bikes. But this $66 million paved bike path would cut a busy new corridor right through sensitive endangered caribou habitat, as well as through areas that are important feeding grounds for grizzlies. If you're a cyclist like me, you likely appreciate lower grade inclines and declines. Steep grades make bike paths only accessible to the most athletic of cyclists – not your average family outing. That's why such a bike path would naturally be constructed in the lowest part of the valley to take advantage of minimal inclines and declines (which makes sense in the middle of the Rocky Mountains). That's also why this is a bad idea for wildlife. Wildlife, including grizzly bears, rely on the same low valleys in the Rocky Mountains as people use for roads, trains, towns and trails. It's where they will find food, water and easy passage. This particular valley already has the Icefields Parkway running through it with all the wildlife conflicts that come with it. Now this same valley is proposed for a new path – not attached to the road, but a new one in a very ecologically sensitive area of the park.

The areas of Banff and Jasper that are most heavily developed and used are the very same areas that wildlife rely on for their survival. That's why it's so important that we not continue to take over more and more of these areas for our own activities. Caribou are a big concern. They are already endangered inside and outside our national parks. And they need undisturbed wild spaces to survive. A few years ago the last caribou in Banff died. They are clinging to survival in Jasper. The bike path would run through a valley used by the Brazeau caribou herd, which only has about 10 animals left, according to recent counts. That's why we are so worried about any additional development and use in their habitat. A few years ago, Parks Canada initiated a caribou captive breeding program with the Calgary Zoo to try and help bolster populations in the parks, but the program was cancelled when Parks Canada couldn't put up enough money. Yet now it seems they have enough money to build a $66 million paved path right through caribou habitat. It's hard to see how this meets their legal responsibility to consider the needs of wildlife as a prerequisite to visitor use in national parks. This proposed development had no public discussion before it appeared in the federal budget in February 2016 – in fact it was impossible to get any specific information about it at all until June. Not mentioned in the park management plan, not found in any public consultations, never even mentioned in local conversation. The project appeared out of nowhere in the budget. With some advance conversation and planning, some of these concerns could have been aired and the project could have been evaluated on its ecological impact. This was a case of putting the cart way before the horse, and ignoring Parks Canada's legal responsibility to protect nature as its first priority. When I think of what we could do with $66 million to conserve caribou and restore science, monitoring and ecological integrity to our parks – or even the number of new parks we could have created with that money – it frustrates me enormously. There is a better legacy we can leave for Canada on the eve of its 150th birthday than a new bike path that could affect some of the most vulnerable species in our national parks, in the very places we have committed to protect them. This issue is not about biking. It's about safeguarding the very nature of our country. I hope the government sees the wisdom of choosing a different path.