An interview with Lorraine Netro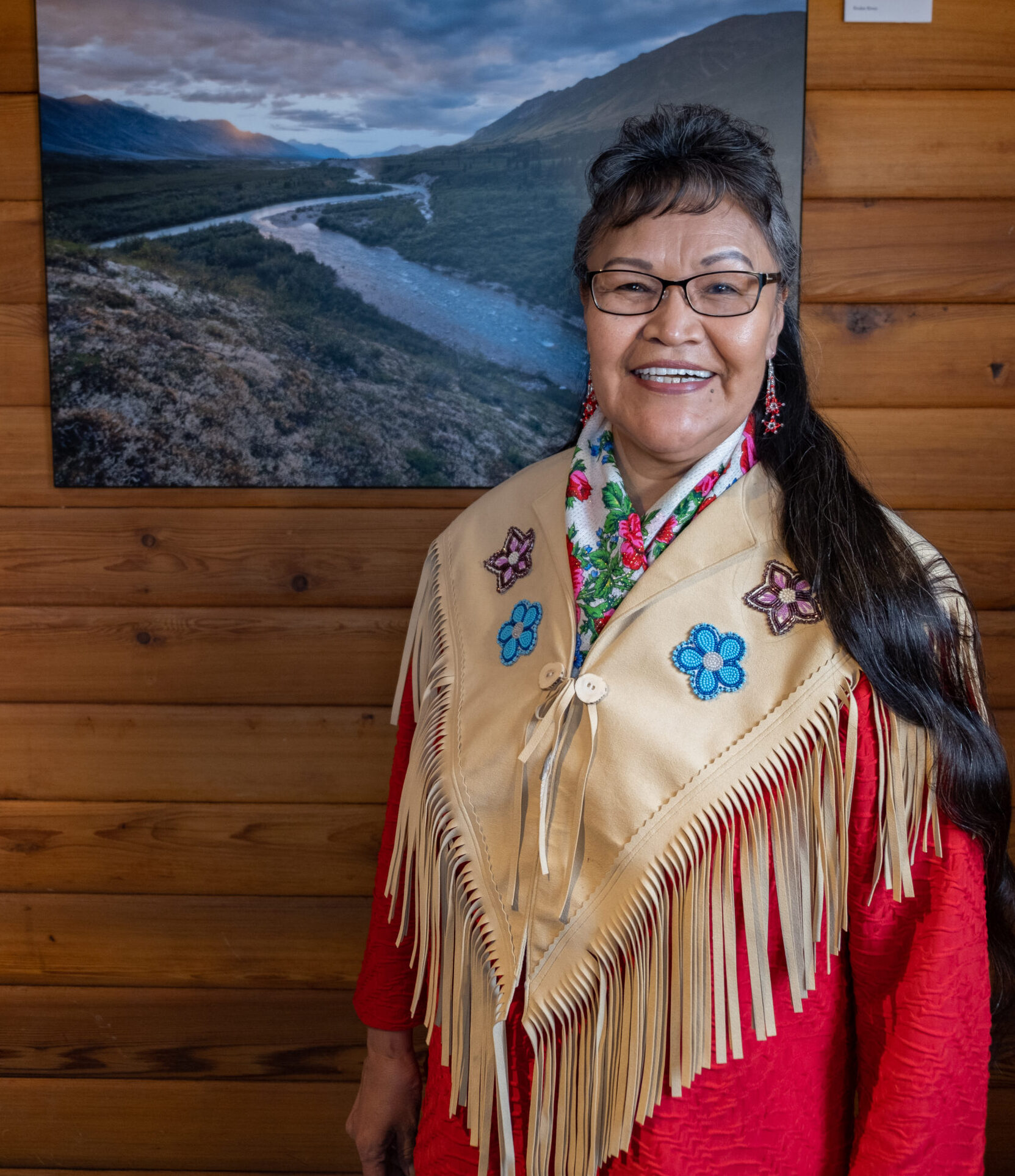 If Lorraine Netro were to write a how-to guide for protecting Canada's land and water, step one in her instructions would be simple: "The first thing," explains the celebrated Vuntut Gwitchin First Nation elder, "is to make sure you speak first to the First People of the land."
Netro is a Canadian conservation icon who is perhaps best-known for her decades-long efforts to protect the Arctic National Wildlife Refuge on the other side of the border, in Alaska. The refuge – which has seen its protections from energy development come and go with successive U.S. governments – is home to the calving grounds of the porcupine caribou.
Often considered the largest barren-ground caribou herd in North America, the approximately 218,000 porcupine caribou migrate up to 2,400 kilometres into Canada each year. Their route has passed Netro's home in Old Crow, Yukon, for generations. "The porcupine caribou has sustained our people for thousands of years," she says. "We have depended on caribou for every aspect of our traditional way of life."
Netro, who was awarded the Glen Davis Conservation Leadership Prize by CPAWS and WWF-Canada in 2021, says work to save the Arctic National Wildlife Refuge holds important lessons for Canada's plans to protect 30% of its land and ocean by 2030. "We all need to be sitting at the same table," she says, "and we need to make sure that our Indigenous voices are first and foremost at that table, because we are the people who have protected our land, our waters and our animals since time immemorial."
Netro and the Vuntut Gwitchin First Nation – with help from CPAWS and others – have spent years successfully keeping the eyes of Ottawa, the territorial government, and others, focused on issues that matter to Gwitchin communities in the Yukon and – by extension – on issues central to northern conservation.
"We need to take into consideration an Indigenous lens for how to conserve these traditional lands. That's first," she says. "First Nations people are the experts in their traditional territories all across Canada. Our elders have guided us through all these years…It is our responsibility to make sure that our sacred lands are protected for all time and for all future generations."
———————–
THIS ARTICLE ORIGINALLY APPEARED IN THE SPRING/SUMMER 2022 ISSUE OF CANADIAN WILDERNESS.