NATIONAL NATURE PHOTO CONTEST CELEBRATES CANADA 150
Panasonic camera, MEC gift cards and more prizes available for the best photos in the CPAWS Capture the Canadian Wild Canada 150 Photo Contest .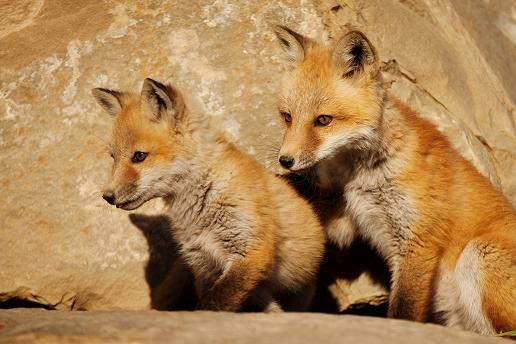 Two Foxes, Peter Coombes, Cochrane AB
Nature lovers across the country are invited to send in their best images of Canada's breathtaking natural beauty for the CPAWS Capture the Canadian Wild Canada 150 Photo Contest.
Get creatively inspired to celebrate Canada's sesquicentennial, show your passion for the outdoors and to help preserve our wild spaces.
CPAWS has partnered with Banff Photography, Panasonic, MEC, The Camera Store, and Outdoor Photography Canada magazine to seek out some of the best images from the most spectacular natural spaces across the country.
Prizes include a Panasonic camera valued at $1,300, gift cards from MEC and The Camera Store, plus a one-year subscription to Outdoor Photography Canada magazine. We also thank the Calgary Foundation for its generous support.
Entries can be uploaded online April 3-28, 2017. There is a nominal fee of $10 per entry. Photo contest categories, including an overall grand prize winner are:
Canada 150 (Your Canada)
Wild Faces
Wild Places
Outdoor Adventure
Nature Up-close
Selfies in Nature
Wild Skies
Show us the best of this beautiful country!
FOR FULL CONTEST RULES AND PRIZES CLICK HERE
TO SUBMIT YOUR ENTRY, CLICK HERE
*Note: Link only active between April 3 – 28, 2017
STAY INFORMED
To receive news and updates from CPAWS, including when there's something happening in your area, join our action list below.