Published by CPAWS Manitoba. Read the original blog.
The Fisher Bay Stewardship Summit aims to empower the next generation of Manitoba's environmental stewards by providing the tools and support they need to advocate for protecting our lands and waters.
We are grateful to Fisher River Cree Nation for welcoming us in their community and sharing their lovely Youth Cabin as a site for the summit.
We spent a week camping in the woods with 10 inspiring young women who were eager to learn new ways to engage their communities in environmental stewardship.
Participants were introduced to the lands, waters, culture and traditions of Fisher River Cree Nation.
We enjoyed opportunities to receive teachings from Fisher River Cree Nations elders, participate in drum circles, canoe on Lake Winnipeg, gather sweetgrass and meet community members at an outdoor feast.
Youth also participated in workshops that struck a balance between traditional knowledge and western science when it comes to environmental conservation. Topics included:
wildlife identification
land-based learning: processing geese and making soup
outdoor survival and safety
environmental advocacy
perspectives on Indigenous-led conservation
restoring Lake Winnipeg
They also learned about our efforts to protect the southeastern Interlake in partnership with Fisher River Cree Nation and Peguis First Nation.
The program didn't end when we packed up our tents. The youth continuedd to meet virtually through the fall and winter to discuss their community service projects. CPAWS provides both financial and operational support for those projects.
Participants in 2021-22 worked on projects including:
community litter cleanup in Brandon
hosting a workshop to connect Metis youth to land based learning
creating an environmental student group in Niverville.
The program will culminate with a virtual summit with youth who participated in similar programs in New Brunswick, the Ottawa Valley and Alberta.
There is no cost to participants.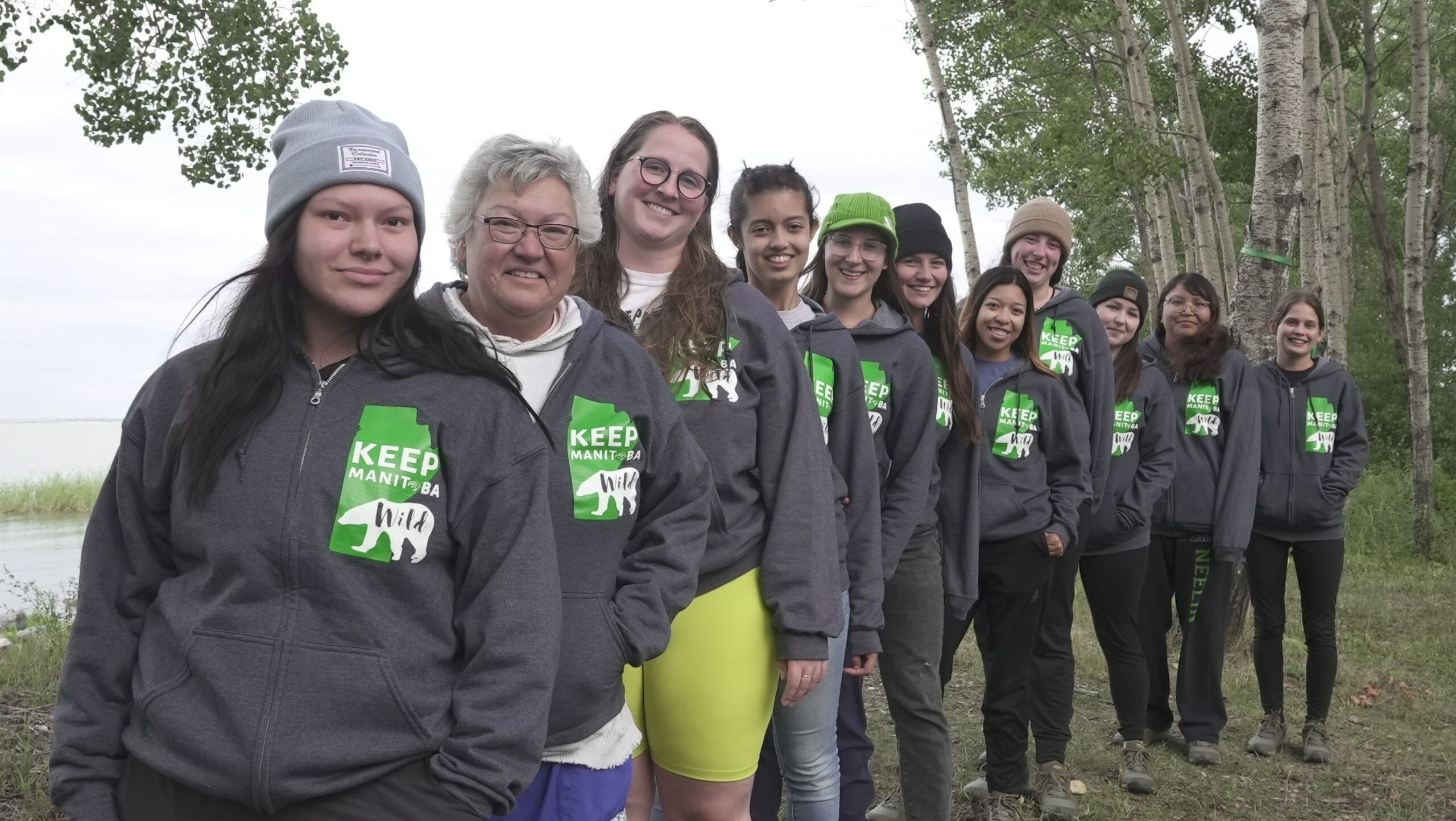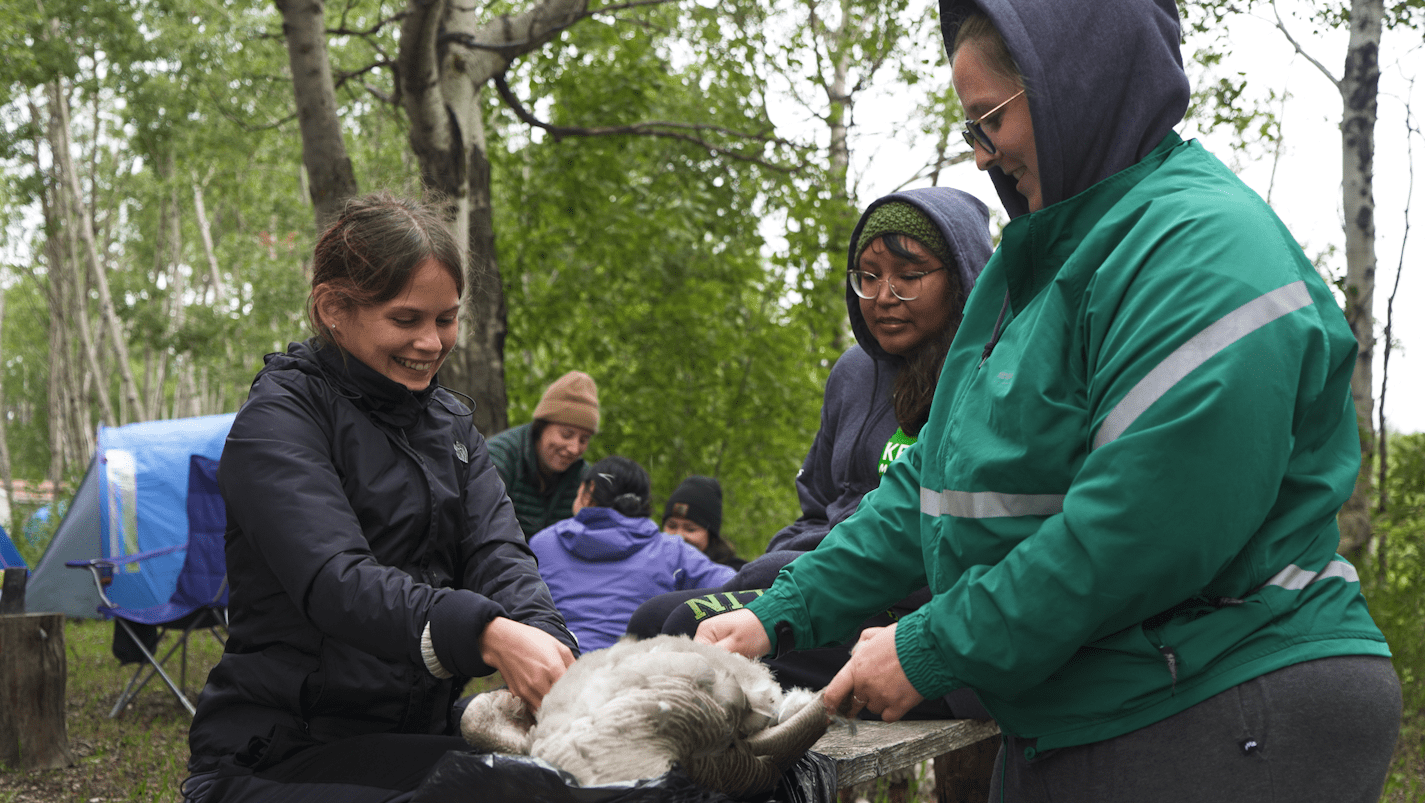 Why Fisher Bay?
The Fisher Bay Stewardship Summit, in addition to being the capstone event of the 2021-22 Canadian Wilderness Stewardship Program, also offers a unique opportunity to connect youth to the Fisher River Cree Nation Conservation Areas Initiative, allowing them to learn what conservation work looks like in action.
As an Indigenous-led partnership spearheaded by Fisher River Cree Nation (FRCN) and supported by Peguis First Nation and CPAWS Manitoba, the FRCN Conservation Areas Initiative represents a collaborative, leading-edge approach to wilderness conservation.
The land surrounding Fisher Bay is remarkably undisturbed despite its relative short distance from urban, industrial and agricultural development. Every shoreline provides glimpses of the thriving biological diversity found here.
Expansive beaches line both mainland and islands. Fresh tracks are left in the sand by wolves, moose, foxes and bears passing in and out of old growth forests. Water birds continually wing by, travelling from nesting colonies to feeding grounds while songbirds bring the canopy to life with their calls. The lands and waters offer habitat for rare, threatened and endangered species including little brown bats, piping plovers, golden-winged warblers, shortjaw cisco, swamp pink and round-leaved bog orchid.
Our partners in Fisher River Cree Nation play a strong role in promoting stewardship and conservation of the region's natural landscapes, and traditional knowledge will be prominent in many of the learning opportunities.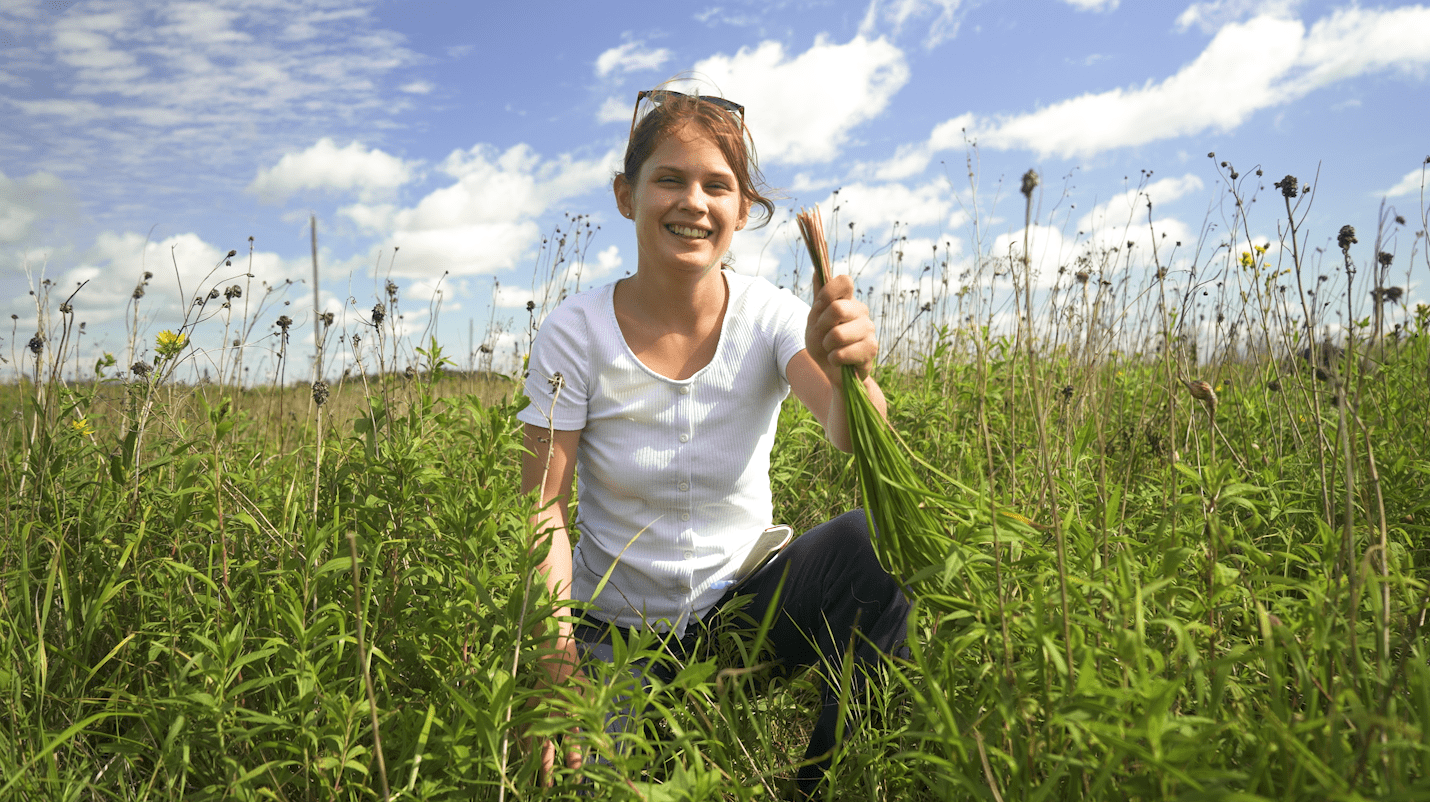 What Covid-19 Safety Measures Will Be in Place?
During the wilderness expedition in August 2021, all participants, CPAWS staff and program facilitators will be following provincial health recommendations. The following precautions will be put in place:
Daily check-ins and health screening of participants, staff and visitors
Majority of workshops and activities will take place outdoors
Large, well-ventilated tent will provide for physical distancing during poor weather
Individual tents for each participant to sleep in
Access to washrooms and running water for regular handwashing
Meals and snacks will be served in individual portions to reduce handling
Masks will be provided and required when adequate physical distancing is not possible
Hand sanitizer will be provided for when handwashing is not possible (hikes, boating)
Emergency health plans and procedures for staff
Need More Info?
Manitoba Supports Indigenous Youth
Manitoba has focused on working with Indigenous partners to deliver programming that will lay the groundwork for Indigenous Guardians programs in the Seal River Watershed and the Fisher Bay area.
Indigenous Guardians welcome visitors and act as stewards of the lands, waters and wildlife. The 2019 Tadoule Lake Stewardship Summit aimed to foster future leaders, teach valuable stewardship skills and connect Indigenous youth with both traditional practices and western science activities.
Community service projects delivered by the Dene, Cree and Inuit youth included a hide-tanning workshop in Arviat, a presentation to grade 6-12 students at Peter Yassie Memorial School in Tadoule Lake and wildlife monitoring using trail cameras in O-Pipon-Na-Piwin First Nation.
The 2020 Fisher Bay Stewardship Summit shifted online due to the Covid-19 pandemic. Youth from Fisher River Cree Nation, Peguis First Nation and Kinonjeoshtegon First Nation participated in online workshops. They contributed to their communities through volunteer projects which included:
Supporting the land-based learning program with Fisher River High School
Hunting workshops with community members and youth;
Online beading tutorials;
Medicinal plant research and advocacy;
Community wellness events; and
Sweat lodge ceremonies.
The Canadian Wilderness Stewardship Program is funded by the Government of Canada under the Canada Service Corps program.