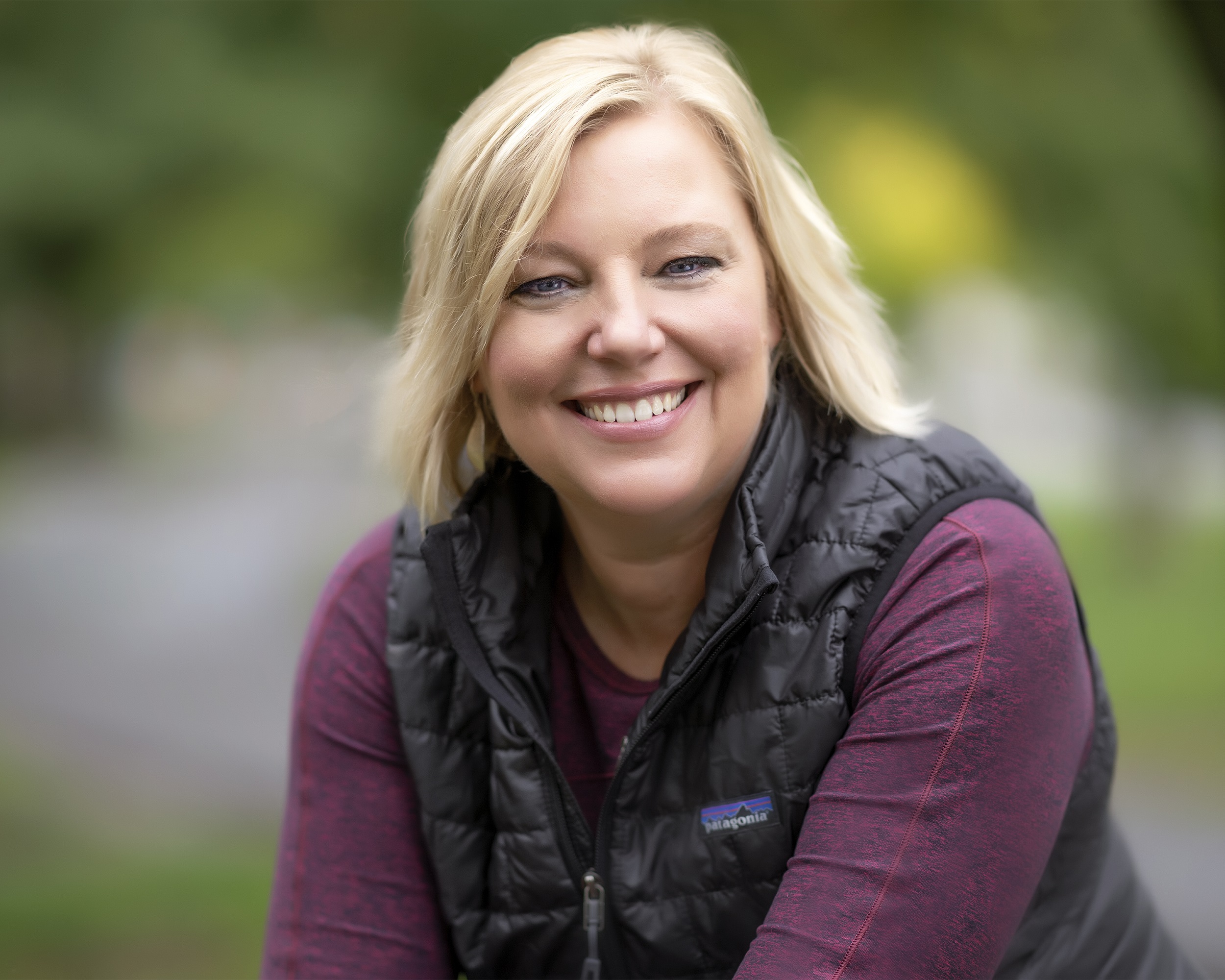 Written By: Anika Hazra, National Conservation Communications Coordinator
Sandra Schwartz is the National Executive Director of CPAWS. As the head of the organization, Sandra oversees the national office and collaborates with chapters and partners across the country. She recognizes that partnerships are essential for success and regularly seeks out opportunities to develop partner relationships that will grow CPAWS' brand and donor base. One of the more challenging aspects of her role, as is the case for most leaders in the non-profit sector, is keeping an eye on and maintaining the organization's long-term financial wellbeing. Sandra must also develop strategies for getting both government and public attention on CPAWS' campaigns.
The Path to Executive
Sandra took a somewhat circular path to becoming the National Executive Director of CPAWS. Her interest in working for an environmental charity was solidified early in her career with a position at Pollution Probe. Intending to eventually return to the non-profit sector, Sandra then pursued positions within federal political offices and in the corporate sector. She worked for federal Ministers of the Environment, Leaders of the Opposition, and most recently for two Ministers of Natural Resources. In the corporate sector, Sandra was the public affairs lead for two national energy associations.
Sandra's goal while working in government and corporate roles was to learn how these sectors function and how leaders within these sectors think. While she admits she ended up spending many more years outside the charitable sector than originally anticipated, she loved the issues and valued the people she served.
In September 2019, Sandra arrived at CPAWS with a deep appreciation for and understanding of how the Canadian government works. She appreciates that politicians are truly driven by a vision for a better Canada, and that, more often than not, corporate CEOs are motivated primarily by the feeling that they are working on a product or system meant to deliver a better life for people.
What motivates politicians and business leaders is often not what people think…Actually, money and prestige aren't huge motivators for most. It's about finding a niche to do what you think makes a better world.
A Vision to Breathe New Life Into CPAWS
Since starting at CPAWS, Sandra feels a sense of authenticity in the workplace she hasn't experienced in many years. While she has observed many leaders seek to improve life for citizens, she noticed that employees of non-profits like CPAWS have a unique drive. Sandra is happy to have joined an organization where she is surrounded by passionate people who care so deeply about their mission.
CPAWS' reputation is built on a rich history of conservation campaigns to secure better environmental protections for land, water and wildlife across the country. Like Sandra, Canadians connect with CPAWS' mission to protect our country's natural spaces because they are so closely tied to our national identity. Sandra hopes to reinvigorate Canadians' trust in CPAWS as a driving force for protecting the abundance of nature the country has to offer. She believes now is the time to rally people around CPAWS' vision to protect at least half of Canada!
A Familial Connection with Nature
Sandra's relationship with nature is one that was nurtured through many amazing experiences with her family. She lists countless happy memories, from her childhood camping trips to her more recent canoeing adventures with her husband and children.
Her father was particularly influential in stoking her passion for nature. One of her favourite memories is of a summer camp canoe trip in the Temagami region of Ontario when she was a young teenager. Sandra's father took the same route with a different group the following week, and they were able to share their experiences of the Temagami backcountry, even though they were not there together.
Since starting a family of her own, Sandra continues to camp, hike, canoe and kayak. She recalls a memory of a kayaking trip in the Bay of Fundy, when she was eating lunch at the shore with her husband and son. In the middle of their lunch break, the family noticed, to their surprise, that their kayaks had drifted metres away due to the tides!
Sandra has even reconnected with long lost friends in nature. After paddling over to a stranger's campsite to seek shelter from a storm, she realized following a conversation with said stranger that she was speaking with a friend from elementary school she had not seen in 30 years.
Being able to reunite with someone in the middle of Algonquin Park is really something.
Yet another remarkable story – on the day Sandra announced on Facebook she was joining CPAWS, a friend living in Berlin sent Sandra a photo of herself standing in front of CPAWS' Yukon chapter office – she had just finished an artists' backcountry trip in that area. This friend had never heard of CPAWS before heading into the Yukon wilds, but was now thrilled that she knew of the organization and that her old friend Sandra was now its National Executive Director.
Not only has Sandra developed a deep connection to nature through experiences with the people she loves, those backcountry trips made for some of her happiest memories with her family. Being outdoors and away from amenities with your family can be trying, especially when you're forced to sit together in old, smelly canvas tent. However, such experiences usually bring you closer together as you learn to sense the world around you.
Sandra believes she is a very different person when she is in nature. While she has a boisterous, outgoing persona in the office, she confesses that she is, in fact, a closet introvert. Sandra feels she is most herself when outdoors. A sense of calm overtakes her when she's in a forest or on a lake – nature has a way of bringing her peace.
Up for a Challenge
Nine months into her role at CPAWS, Sandra has found her rhythm. She thoroughly enjoys the ups and downs of her day-to-day, preferring it to a job where she would be doing the same tasks over and over again. She has ambitious plans for CPAWS, with the organization's identity and vision always on her mind.
Being human, I'm going to make mistakes. I'm not always going to know that exact thing to say or do, but what motivates me every day is that I have this great team of people who are passionate, experts in their respective fields, and are motivated by the greater good. Being surrounded by people who care is what makes the job as exciting as it is.